Public Memorial Service for Local Victim of VA Tech Tragedy
The Spirit of God makes intercession for the saints according to the will of God!
Likewise the Spirit also helps in our weaknesses. For we do not know what we should pray for as we ought, but the Spirit Himself makes intercession for us with groanings which cannot be uttered. Now He who searches the hearts knows what the mind of the Spirit is, because He makes intercession for the saints according to the will of God. (Romans 8:26-27)
Can you come to the public memorial service for Emily Hilscher today?
Emily Hilscher, 19, of Rappahannock County, Virginia, was one of the first two students killed at Virginia Tech in the West Ambler Johnston Hall dormitory. Early yesterday morning, Pastor Jeff Light, who lives in Rappahannock County near where Emily did, sent an important email to Virginia Morton. She promptly forwarded that to me. Here is what Jeff's email said:
This Saturday (April 21) at 2 PM a Christian memorial service is planned for the community at Rappahannock County High School in remembrance of slain student Emily Hilscher (as reported in the Culpeper News). 
It is on my heart to raise this opportunity for special intercessory prayer to the Pray Culpeper prayer warriors – there will be a lot of people there, present before God.  Let us pray for the souls of all of the survivors. 
All of us as witnesses of this tragedy are among the population of the survivors.  God is speaking to the survivors.  It is a very important time to pray that His voice be heard.
For those that want to attend, Rappahannock High school is located on 522, about a half hour North of Culpeper.
In the same way, the Spirit helps us in our weakness. (Romans 8:26)
We do not know what we ought to pray for, but the Spirit himself intercedes for us with groans that words cannot express. (Romans 8:26)
And he who searches our hearts knows the mind of the Spirit, because the Spirit intercedes for the saints in accordance with God's will. (Romans 8:27)
Prayer Power
Holy Spirit, thank You for making intercession for us when we don't know what to pray. Move in power today to bless Emily's family, friends, and all those who attend today's public memorial service at Rappahannock County High School. Use this tragedy to unite America in prayer. May the name of Jesus be exalted in all the earth. Amen.
Link of the Day
Rappahannock residents remember Emily Hilscher
http://www.zimbio.com/pilot?ID=&URL=http%3A%2F%2Fnews.google.com%2Fnews%2Furl%3Fsa%3DT%26ct%3Dus%2F1-0%26fd%3DR%26url%3Dhttp%3A%2F%2Fwww.starexponent.com%2Fservlet%2FSatellite%253Fpagename%253DCSE%2FMGArticle%2FCSE_MGArticle%2526c%253DMGArticle%2526cid%253D1173350811868%26cid%3D1115507804%26ei%3DNQcnRpbpJ6r2sQG7n6WzCw&ZURL=%2FEmily%2BHilscher%2Ftrackers%2F3%2FNews%2Babout%2BEmily%2BHilscher
Blessings to Emily Hilscher's family and friends!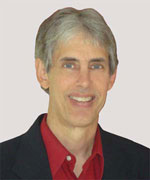 Joseph
Joseph Peck, M.D.
The Time Doctor
Empowering Dreams
Author, I Was Busy, Now I'm Not
www.empower2000.com
Connect – BE Blessed To Be A Blessing
LinkedIn: http://linkedin.com/in/thejournalguy
Facebook: http://facebook.com/thejournalguy
Twitter: http://twitter.com/thejournalguy

SHARE YOUR VICTORIES below!
It is easy, fun, and will inspire others.
There is tremendous power in a testimony. "And they overcame him (the devil) by the blood of the Lamb and by the word of their testimony." – Revelations 12:11
Caring/Sharing
Poem by Hugh Traulsen
If you dare to care, then share!
If you share, pay heed!!
God will reward every good deed!!!