There is nothing that you and I have encountered that God didn't intend for us to get over. There is no pain, hurt or stumbling blocks that God didn't intend for us to get through and get over. – Dr. Victor L. Powell ("Think Big")
Now to Him who is able to do exceedingly abundantly above all that we ask or think, according to the power that works in us, (Ephesians 3:20)
How big is your thinking? Does it reflect a BIG God?
How abundant is"exceedingly abundantly" when God is the One promising it?
Today God is presenting you with the opportunity to connect your dream with the resources necessary to accomplish it. Visit today's Link of the Day to watch the TBN interview of Kim Clement, Lance Wallnau, John Porter, and Dan Stratton.
As mentioned previously, the last week of October was quite stressful for me with our dog Ginger dying and also recovering from my hard drive crash. Therefore, I made the decision not to drive to Harrisburg Pennsylvania with Michael Stay on October 29 to attend the two-day "Take all 7 Mountains" conference in Harrisburg PA with Lance Wallnau. I knew it was more important to stay at home to comfort my wife and to catch up on much needed rest myself after an emotionally draining week.
Fortunately, Virginia Morton and Kay Dunkley did choose to go to that conference, representing Culpeper. On November 4, I received an email from Virginia sharing some highlights of the conference and referring me to a few key leaders. Here is part of what she wrote:
"There were several speakers that I feel should be on your radar screen. One is Dan Stratton, a former Wall Street trader, who pastors a church near Wall Street and has a passion to give Christians the resources they need to take their mountains and fulfill their dreams. Dan has founded the ProVision Network www.ProVisionnetwork.org to network Christian businessmen and investors with believers starting ministries or their own businesses. To date Dan has formed about 10 chapters across the country and 5 are in Texas – Newark, Fort Worth, Dallas, Victoria, and Texarkana. One of the chapters in Texas bought a bush plane to fly into Darfur to rescue children. I strongly encourage you to go to their website and listen to Dan's videos plus his interview on the 700 Club. This man is so passionate and he takes action. I believe ProVision network might be a source of funding for the movie, but definitely a great place for you and Michael to network. I wonder if Joseph Umidi or the Grahams know Dan."
On November 10, I was prompted to create a new separate WordPerfect file for prospects. When I was nearly finished with that, Virginia Morton stopped by our home around 2 PM to drop off the DVD "Warriors of Honor" about the faith and legacies of Robert E. Lee and Stonewall Jackson. When I thanked her for her connection to Dan Stratton, she asked if I had watched his interview on TBN. When I said "No," she advised me to do that right away when she left. I did.
First I visited and perused the website for the Provision Network [www.provisionnetwork.org]. Then I watched the online interview (archived from 2006) of Lance Wallnau, Kim Clement, John Porter, and Dan Stratton on TBN. That was awesome. I also watched the DVD "Warriors of Honor" about the faith and legacies of Robert E. Lee and Stonewall Jackson. Wow! Double Wow!! Triple Wow!!! What a blessing! The purpose of the ProVision Network is to connect resources to dreams from God that people have so those dreams can be fulfilled.
Prayer Power
Heavenly Father, thank You for Dan Stratton and the Provision Network. Bless my relationship with that network. Encourage those who read this message to think big and join this great network. Thank You Jesus. Amen.
Link of the Day
Watch the TBN interview of Kim Clement, Lance Wallnau, John Porter, and Dan Stratton – In the second half of the 2 hour TV show (1:05:30 – 1:54), Matt and Laurie Crouch interviewed Lance Wallnau and Kim Clement first. After about 26 minutes (starting at 1:31), John Porter and Dan Stratton joined them.
[http://www.tbn.org/watch/files/index.php?file=2006_1_11_300k.wmv&show=85]
Blessings to live a life of exceeding abundance, sharing the resources you steward with others!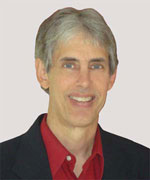 Joseph
Joseph Peck, M.D.
The Time Doctor
Empowering Dreams
Author, I Was Busy, Now I'm Not
www.empower2000.com
Connect – BE Blessed To Be A Blessing
LinkedIn: http://linkedin.com/in/thejournalguy
Facebook: http://facebook.com/thejournalguy
Twitter: http://twitter.com/thejournalguy

SHARE YOUR VICTORIES below!
It is easy, fun, and will inspire others.
There is tremendous power in a testimony. "And they overcame him (the devil) by the blood of the Lamb and by the word of their testimony." – Revelations 12:11
Caring/Sharing
Poem by Hugh Traulsen
If you dare to care, then share!
If you share, pay heed!!
God will reward every good deed!!!