Prepare the Way of the LORD!
Israel is God's time clock!
For this is he who was spoken of by the prophet Isaiah, saying: "The voice of one crying in the wilderness: 'Prepare the way of the LORD; Make His paths straight.'" (Matthew 3:3)
Why should Christians repent to Israel?
We are living in a time of tremendous acceleration. Why? Jesus is coming back soon. Political turmoil in the world is rapidly escalating. Why? God wants His children to have a sense of urgency to prepare the way of the LORD. Jesus wants us to have oil in our lamps when He returns. Before Jesus returns, God desires to open the eyes of Jewish people world-wide to the light of the Messiah.
God is working fast! The Internet is His supernatural highway of communication! On February 16, I received an email from Patti May alerting me to a critical message from Capitol Hill Prayer Partners. Sensing the urgency of the matter, I wrote a new devotional later that day to go out the next morning titled "A Fast of Silence" and added Capital Hill Prayer Partners to the email list to receive my daily devotional. At 8:34 PM on February 17, the same day the new devotional went out, I received this very touching email reply from Sara Ballenger with Capitol Hill Prayer Partners.
Dear Randy,
I am overwhelmed at your response to our call to observe a FAST OF SILENCE before our Lord this weekend — all pressing in more deeply to hear His voice and to cry out for Zion in this hour!
You are a true blessing to all, Randy . . .
I just want to mention, though, that we no longer maintain an active site at InJesus, but instead are posted at a blog: http://chpponline.blogspot.com. All of our alerts are on this site, with graphics added in, too.
I thought perhaps you would want to alert your readers about this site . . .
Also, we are sponsoring a Letter of Repentance, on behalf of the Body of Christ, for the antisemitic acts perpetrated against the Jewish people "in the name of Christianity." That letter is posted at www.letterofrepentance.com. We would encourage your ministry to prayerfully consider signing on as a co-sponsor of this document.
Also, Pastor Pitts Evans will actually present this statement to Israeli officials on March 28th during their tour there, so we are quite excited about this, too!
Bless you, my brother, and bless Patti May for sending our notice over to you. I have now signed you on as a regular subscriber to our Daily Briefs and our OCAPs (on Mondays) — "On Capitol Hill This Week."
Shalom, shalom,
Sara Ballenger
Capitol Hill Prayer Partners
P.S. Great to meet you at church recently, too, by the way!!
Prayer Power
Father, God of Israel, thank You for the privilege to be alive during such a time as this. Thank You for the privilege to see and recognize Your signature on events all around us every day. Thank You for Your remnant around the world which is rising up to bless Israel, Your time clock. Bless our team of intercessors, worship leaders, and prophets as we go into Israel this week to bless the apply of Your eye. May we plant many uncommon seeds to unite Christians and Jewish people. In the name of Yeshua Messiah we pray. Amen. Praise the LORD!
Link of the Day
Signs of Israel–Trumpet Ministries – This is awesome!!! [http://www.trumpetmin.org/Israel.htm]
 
Blessings to see millions of Christians around the world repent to the Jewish people!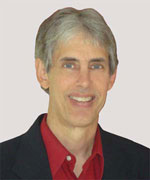 Joseph
Joseph Peck, M.D.
The Time Doctor
Empowering Dreams
Author, I Was Busy, Now I'm Not
www.empower2000.com
Connect – BE Blessed To Be A Blessing
LinkedIn: http://linkedin.com/in/thejournalguy
Facebook: http://facebook.com/thejournalguy
Twitter: http://twitter.com/thejournalguy

SHARE YOUR VICTORIES below!
It is easy, fun, and will inspire others.
There is tremendous power in a testimony. "And they overcame him (the devil) by the blood of the Lamb and by the word of their testimony." – Revelations 12:11
Caring/Sharing
Poem by Hugh Traulsen
If you dare to care, then share!
If you share, pay heed!!
God will reward every good deed!!!