Preaching is for Life Change
We don't have to make the bible relevant — it is — but we have to show its relevance. – Rick Warren
All Scripture is given by inspiration of God, and is profitable for doctrine, for reproof, for correction, for instruction in righteousness, that the man of God may be complete, thoroughly equipped for every good work. (2 Timothy 3:16-17)
God's purpose from the very beginning of time has been to make us like Jesus. In Genesis there was the fall – Jesus came to restore that which was lost (Luke 19:10). So the goal of all preaching has to be to produce Christ-likeness in an individual.
Every message must be preached for life change. To preach for life change, make Jesus your model. The Sermon on the Mount (Matthew 5-7) was the greatest sermon ever preached and that is 100% application. Romans, the most doctrinal book in the Bible, is 50% doctrine and 50% application.
Rick Warren says he starts his preaching with an application – a personal application. He thinks about one individual in his audience. Then he goes for the implication – what people need in their lives. Every pastor eventually gets to application, but Rick says they need to start (not end) with it. A lot of guys need to start where they end their sermon. They need to spend more time on application.
Using the paradigm of 2 Timothy 3:16 that all scripture is profitable for 1) doctrine, 2) reproof, 3) correction and 4) instruction in righteousness, ask these four things:
1. What do I need to believe as a result of this text?
2. What do I NOT need to believe as a result of this text?
3. What do I need to do as a result of this text?
4. What do I need to NOT do as a result of this text?
Some of the most cantankerous Christians are veritable storehouses of Bible knowledge, but they have not applied it. They can give you facts and quotes, and they can argue doctrine. But they're angry – they are very ugly people. The Bible says that knowledge without application increases judgment.
Are the lives of the people in your church being noticeably changed by the preaching?
If not, what can you do to change that?
Prayer Power
Jesus, you taught with parables – short stories to teach life lessons. Teach me to do likewise. For pastors who don't know you personally, open their eyes of understanding to who You really are. Bless them to understand the significance of the cross and the power of Your blood. Enlighten and inspire pastors to preach life-changing messages with boldness. Thank You Jesus. Amen.
Link of the Day
Why Did Jesus Speak in Parables? [http://members.datafast.net.au/sggram/f664.htm]
Blessings to see many lives transformed by the preaching in your church!
Your Daily Blessing News
Much of today's content comes from Purpose-Driven Preaching: An Interview with Rick Warren – by Michael Duduit
[http://www.pastors.com/article.asp?ArtID=3419]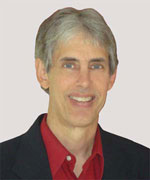 Joseph
Joseph Peck, M.D.
The Time Doctor
Empowering Dreams
Author, I Was Busy, Now I'm Not
www.empower2000.com
Connect – BE Blessed To Be A Blessing
LinkedIn: http://linkedin.com/in/thejournalguy
Facebook: http://facebook.com/thejournalguy
Twitter: http://twitter.com/thejournalguy

SHARE YOUR VICTORIES below!
It is easy, fun, and will inspire others.
There is tremendous power in a testimony. "And they overcame him (the devil) by the blood of the Lamb and by the word of their testimony." – Revelations 12:11
Caring/Sharing
Poem by Hugh Traulsen
If you dare to care, then share!
If you share, pay heed!!
God will reward every good deed!!!