"A good example is worth a thousand sermons." – Abraham Lincoln
"Hypocrites!" (Luke 12:56)
Abraham Lincoln once said "There is only one way to train up a child in the way he should go and that is to model it yourself. A good example is worth a thousand sermons." Lincoln practiced what he preached.
On October 13, 2002, Pastor Mark Jarvis gave me a brand new Maxwell Leadership Bible. On the inside cover, he wrote, "Brother (Dr.) Randy, We are in a world that is looking and seeking for someone to lead. May God use you to give the example of Godly leadership for family, faith, and freedom." That really inspired me to become as great a leader as possible.
If you are a parent, a teacher, a day care provider, a pastor, a coach – you are leading others all the time. No matter who you are or what you do, you are a leader, a person of influence. And to be a truly effective leader, you must be able to lead yourself. Leadership must develop from the inside out. Leaders can't give what they don't have.
If you can become the leader you ought to be on the inside, you will be able to become the leader you want to be on the outside. People will want to follow you. And when that happens, with God's help you'll be able to tackle anything in this world.
Do you ask others to do things you are not willing to do yourself?
Prayer Power
Heavenly Father, You are the ultimate leader. You continue to lead Your children through the power of Your Word and the Holy Spirit. Bless me and those who read this message with hearts to obey and trust You regardless of the circumstances or consequences. Thank You Jesus. Amen.
Link of the Day
Lincoln's Leadership Lessons
[http://www.wiprogram.org/leadership/yl02_research_papers/old_papers/ABRAHAM_LINCOLN.htm]
Blessings to lead by example!
Your Daily Blessing News
Tomorrow we begin a new series titled "Bless Israel and the Jewish People."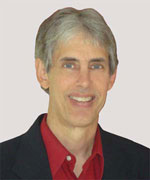 Joseph
Joseph Peck, M.D.
The Time Doctor
Empowering Dreams
Author, I Was Busy, Now I'm Not
www.empower2000.com
Connect – BE Blessed To Be A Blessing
LinkedIn: http://linkedin.com/in/thejournalguy
Facebook: http://facebook.com/thejournalguy
Twitter: http://twitter.com/thejournalguy

SHARE YOUR VICTORIES below!
It is easy, fun, and will inspire others.
There is tremendous power in a testimony. "And they overcame him (the devil) by the blood of the Lamb and by the word of their testimony." – Revelations 12:11
Caring/Sharing
Poem by Hugh Traulsen
If you dare to care, then share!
If you share, pay heed!!
God will reward every good deed!!!