Pray for Sheriff Bryan Altizer
"Surround yourself with the best people you can find, delegate authority, and don't interfere" – Ronald Reagan
 
When the righteous are in authority, the people rejoice; But when a wicked man rules, the people groan. (Proverbs 29:2)
How do you choose who to vote for?
Giles County celebrated its 200th birthday in 2006. In September 2006, shortly before I stopped working at Giles Memorial Hospital, Mike Weiss invited me to come to the Sheriff's Office for Giles County to officially start Pray Giles. A total of eight of us showed up for that first prayer meeting, including Sheriff Byran Altizer. Because this happened to be the week of 9-11, Bryan prayed for the families of those who lost loved ones in the terrible tragedy of 2001. At one point, our group all held hands in a circle as we prayed a prayer together in unity inviting Jesus to be LORD of the Giles Sheriff Dept.
One week later when we met to pray again, we prayed for specific things for every employee by name in the Giles Sheriff Dept. The following week, we prayed for every law enforcement officer in Giles County by name. What a blessing it was for me to be a part of that.
Since I stopped working in Giles in December 2006, I have managed to stay in touch with Bryan through my daily devotionals. Because I have tremendous respect for this man of God, I was very grateful to receive his beautiful and transparent reply on June 30 to my devotional titled "The First Year in Review."
"Hi Randy…we have missed seeing you at the office.  Our prayer group fluctuates in size, but is still carrying on.  I have rarely, if ever, missed one of your emails…there have been many that have hit me like sermons in church…I felt they were meant to speak directly to me…there have been several that dealt with issues that were specifically appropriate for trials I have been going through.  Those that dealt with bearing fruit by being in tune with God's intentions and addressed trials and tribulations that are normal burdens in our walk as Christians have been especially timely…I believe that God speaks to us what He wants us to hear…the same words have unique implications to each person.  Regardless, I want you to know they have brought me peace and comfort in troubling times.  This is an election year and I feel many whose hearts aren't right are trying to undermine what we have been able to do.  I do not know what God intends to happen, but have complete faith that He is in control and whatever it is will be better than anything I can envision.  I have peace, when it would seem I should fret…it defies description unless you believe, accept and understand.  God Bless you and I will no doubt continue to get what God wants me to receive from your devotionals.  I forward your messages to different people at different times…when I have knowledge of a particular burden that another is experiencing, if the devotional applies to their trials, I send it…I also tell them they can subscribe if they would like to get them directly…as far as numbers, I cannot say…I have been doing that from the beginning."
Prayer Power
Heavenly Father, we thank You for putting Byran Alitzer, a righteous man, in authority over the Sheriff's Dept of Giles County. We thank You for Bryan's godly leadership. We thank You that Bryan is a leader who puts his trust in You and not man. We ask you to bless Bryan, the Giles Sheriff Dept, Byran's career, his family, and their health. Bless Byran with the desires of his heart. Thank You Jesus. Amen.
Link of the Day
Giles County, Virginia [http://gilescounty.org]
Blessings to see many righteous leaders elected this November in America!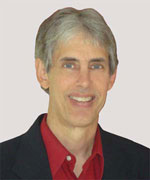 Joseph
Joseph Peck, M.D.
The Time Doctor
Empowering Dreams
Author, I Was Busy, Now I'm Not
www.empower2000.com
Connect – BE Blessed To Be A Blessing
LinkedIn: http://linkedin.com/in/thejournalguy
Facebook: http://facebook.com/thejournalguy
Twitter: http://twitter.com/thejournalguy

SHARE YOUR VICTORIES below!
It is easy, fun, and will inspire others.
There is tremendous power in a testimony. "And they overcame him (the devil) by the blood of the Lamb and by the word of their testimony." – Revelations 12:11
Caring/Sharing
Poem by Hugh Traulsen
If you dare to care, then share!
If you share, pay heed!!
God will reward every good deed!!!