Learn to dream again! – slogan for the Power to Change Team
"Call to Me, and I will answer you, and show you great and mighty things, which you do not know." (Jeremiah 33:3)
What are your dreams?
How can you discover the problem God created you to solve for the world?
On June 18, Bowie Curry, the prayer coordinator for the Greater Fredericksburg area, sent me an email connecting me with Jack Stagman. At 4:46 p.m. on June 20, Jack sent an email to me stating:
"Could we talk over the phone. I head up Loudoun Church Alliance, an association of churches across all denominations. I also network with DC, Arlington, Alexandria, Virginia Beach, Prince William County, and Fredericksburg . When working outside the county, I work through Virginia Church Alliance. I would really like to meet Rick and yourself and if possible. I could drive through to you both on Thursday (June 21). I live in Loudoun County. We arrived in the US 6 years ago as missionary pastors from South Africa. I have a meeting with about 50 pastors every month."
Unfortunately, I didn't see Jack's email until the afternoon of June 21 and by then Rick had left for Dulles Airport to fly back to Minnesota. If I had been less busy, the meeting Jack requested would have taken place. However, I did touch base with Jack by phone the next week on June 28. Jack shared his amazing story of how God moved him and his wife from South Africa to Northern Virginia in April 2001.
In late January 2001, Jack began a 40-day fast in South Africa. He had never done more than a 3-day fast before that. Jack said that was the worst time of his life. People were asking what God was telling Him, but he wasn't hearing anything from God. On Day #40, he had the "impression" that he was to contact a pastor living in Zambia that he hadn't been in touch with for four years. Jack didn't have a clue how to contact that pastor.
Then two days later that pastor showed up on Jack's doorstep. He told Jack the LORD sent him to deliver a message. The pastor said "The LORD has called you as an international networker. You are to sell everything you have and move to America as a missionary." In April 2001, Jack and his wife obeyed the LORD and moved to America. Jack says his purpose is a networker to bring the Body of Christ together. He is the type of leader that God frequently connects me to because of my purpose to POWER network the Judeo-Christian networks around the world.
Jack told me the poverty mentality among most of the Body of Christ is keeping God's Kingdom from advancing like God wants. He said "If you want to help the poor, don't be one of them."
Recently, Jack founded the "Power to Change Team." The vision is "to establish a global marketplace relationship network which focuses on giving your life purpose, strengthens your marriage and family, and helps provide financial freedom and stability for your family, business, community, and country." Visit today's Link of the Day to learn more.
Prayer Power
Heavenly Father, thank You for sending Jack Stagman to America as a missionary to our country. Thank You for his calling to bring the body of Christ together. Thank You for connecting the two of us. Bless Jack, Sylvia, and their family with the best year of their lives in 2007. Bless us to work together with other Christian leaders to unite the Body of Christ in Virginia and around the world. Thank You Jesus. Amen.
Link of the Day
Power to Change Team [http://www.powertochangeteam.com]
Blessings to connect with people who will provide the power to change!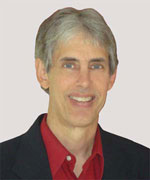 Joseph
Joseph Peck, M.D.
The Time Doctor
Empowering Dreams
Author, I Was Busy, Now I'm Not
www.empower2000.com
Connect – BE Blessed To Be A Blessing
LinkedIn: http://linkedin.com/in/thejournalguy
Facebook: http://facebook.com/thejournalguy
Twitter: http://twitter.com/thejournalguy

SHARE YOUR VICTORIES below!
It is easy, fun, and will inspire others.
There is tremendous power in a testimony. "And they overcame him (the devil) by the blood of the Lamb and by the word of their testimony." – Revelations 12:11
Caring/Sharing
Poem by Hugh Traulsen
If you dare to care, then share!
If you share, pay heed!!
God will reward every good deed!!!