Please pray for Janet Sudduth
Janet Sudduth
This morning Dr. Mary Ellen Schoonover forwarded an email to me (below) from Doris Wagner asking for prayer for Janet Sudduth, wife of Dr. Bill Sudduth. Janet was diagnosed on Dec 28 with a large malignant tumor in her lung. Bill and Janet are very close friends of Peter and Doris.
As you may recall, Mary Ellen interviewed Bill on Nov 22 on her very first SOZO webinar titled "Tearing Down The Strongman: Freemansonry." Bill is President of the International Society Of Deliverance Ministers.
Recently, I began reading a book titled "Psalm 91: God's Umbrella Of Protection" by Peggy Joyce Ruth. I learned that Psalm 91 is the only place in the Bible that contains all the promises of God to protect us from every type of evil that can befall man.
Please join me and others in praying Psalm 91 on behalf of Janet:
Psalm 91 (NASV)
1 Janet who dwells in the shelter of the Most High will abide in the shadow of the Almighty
2 Janet will

say

to the LORD, "My refuge and my fortress, my God, in whom I trust!"
3 For it is He who delivers Janet from the snare of the trapper and from the deadly pestilence.

4 He will cover Janet with His pinions (feathers), and under His wings Janet may seek refuge; His faithfulness is a shield and buckler.

5 Janet will not be afraid of the terror by night, Nor for the arrow that flies by day;

6 Or the pestilence that stalks in darkness, or the destruction that lays waste at noon.

7 A thousand may fall at Janet's side, and ten thousand at her right hand; but it will not approach Janet.

8 Janet will only look with your eyes and see the recompense of the wicked.

9 For Janet has made the LORD, her refuge, even the Most High, her dwelling place.

10 No evil will befall Janet, nor will any plague come near her tent.
11 For He will give his angels charge concerning Janet, to guard her in all your ways.

12 They will bear Janet up in their hands, that she does not strike her foot against a stone.

13 Janet will tread upon the lion and the cobra, the young lion and the serpent she will trample down.

14 Because Janet has loved Me, therefore I will deliver her; I will set her securely on high, because she has known My name.

15 Janet will call upon Me, and I will answer her; I will be with her in trouble, I will rescue her and honor her.

16 With a long life I will satisfy Janet, and let her see My salvation.
Blessings for Janet and Bill and all their faithful prayer supporters to declare and stand on God's Word!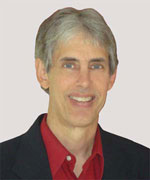 Joseph
Joseph Peck, M.D.
The Time Doctor
Empowering Dreams
Author, I Was Busy, Now I'm Not
www.empower2000.com
Connect – BE Blessed To Be A Blessing
LinkedIn: http://linkedin.com/in/thejournalguy
Facebook: http://facebook.com/thejournalguy
Twitter: http://twitter.com/thejournalguy

SHARE YOUR VICTORIES below!
It is easy, fun, and will inspire others.
There is tremendous power in a testimony. "And they overcame him (the devil) by the blood of the Lamb and by the word of their testimony." – Revelations 12:11
Caring/Sharing
Poem by Hugh Traulsen
If you dare to care, then share!
If you share, pay heed!!
God will reward every good deed!!!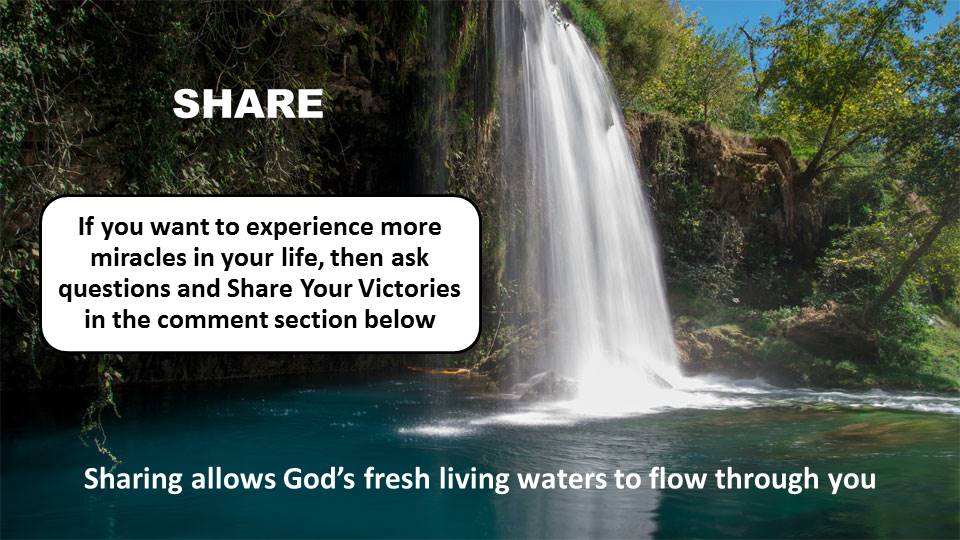 From: Doris Wagner
To: Mary Ellen Schoonover
Sent: Tuesday, December 28, 2010 5:41 PM
Subject: Emergency Prayer Request
You're receiving this email because of your relationship with Global Harvest Ministries / Global Spheres, Inc. – Colorado Mission.
Chuck D. Pierce – C. Peter Wagner – Doris M. Wagner
President – Apostolic Ambassador – Minister
URGENT PRAYER REQUEST FOR JANET SUDDUTH
December 28, 2010
Dear Friends of Global Spheres:
I am sending out to you dear friends an extremely urgent prayer request on behalf of our beloved Janet Sudduth. You all did such a wonderful job praying for me in my special time of need during my shoulder surgery on December 7 that I would like to impose upon you all to pray for an even more urgent situation for Janet.
Bill and Janet Sudduth are very close personal friends, also members of Global Spheres, who are involved in deliverance ministry. They began the deliverance ministry at the Brownsville Revival in the Bible school. It was at some of my seminars that I met Bill and Janet and they were soaking up all that they could about deliverance. They are extremely effective ministers and work day and night. They have a very busy traveling schedule and Bill lately has been teaching on freedom from Freemasonry and Islam. Bill and Janet moved to Colorado Springs three years ago to help watch after us in our old age, and have been very committed to us personally. They are some of our dearest friends. When they moved to Colorado Springs, we gave them some space in our building where they are carrying on their ministry to date. It has continued to expand and we are delighted with the wonderful work they are doing. Peter and I recently turned over the leadership of the International Society of Deliverance Ministers to Bill and Janet. Since we closed down the Global Harvest Ministries and shifted into Global Spheres, moving our offices to our home, Bill and Janet have continued on in the building and would dearly love to purchase it as I mentioned in my last letter to you.
Janet began feeling a little discomfort and a persistent cough last month. She went to the doctor and got a chest x-ray, and then a cat scan, and a mass the size of a softball was discovered in one lung, and a spot was detected in the other lung. The results of the biopsy taken last week just came back just this morning, and indeed the large mass is malignant. The situation is complicated due to the fact that their ministry has but a few employees, they do not have health insurance. They are needing to have a pet scan done quickly to see if the malignancy has spread to other parts of Janet's body.
We really need urgent prayer and a miracle concerning this matter. I asked Janet if it would be okay for me to let you all know about this situation and she said that she would gladly take all the prayer that she could get right now. So I am appealing to you, prayer warriors, to take up the armor and go to war on Janet's behalf. She is desperately needed in the body of Christ. Janet has never been a smoker, but lung cancer has run in her family and she has already lost two sisters to lung cancer. We have prayed to break this curse in her family line, but need to go into intense warfare right now. Would you please pray for this situation as it comes to mind and ask God for the miracle we need for Janet's complete healing.
If the Lord would lead any of you to make a financial contribution for Janet's medical expenses, this can be done by going to their website www.ramministry.org (Righteous Acts Ministries) and click on donate/give online. The mailing address is R.A.M. Ministries, P.O. Box 64062, Colorado Springs, CO 80962.
Gratefully, in Christ,
(Peter and) Doris Wagner
Peter and Doris Wagner
Global Spheres, Inc. – Colorado Mission
Bill and Janet Sudduth
To Give An Offering:
by Mail:
R. A. M. Ministries
P.O. Box 64062
Colorado Springs, CO 80962
by Phone:
(866) 794-1948
by Secure Internet Connection:
Global Harvest Ministries | 5775 N Union Blvd | Colorado Springs | CO | 80918