Please join me in interceding for Tim Tebow
Please intercede for Tim Tebow

Yesterday I received the American Family Association's ACTION newsletter for January 2012 in the mail. What was written on the outside of that envelope grabbed my attention, so I opened it and read the message from Tim Wildmon, President of the AFA.
How to drive secularists crazy
What Tim Wildmon wrote about the Denver Broncos quarterback Tim Tebow really struck a cord with me.
This morning while I was lying in bed, the Holy Spirit instructed me to intercede for Tim Tebow today.
I thought the Denver Broncos were playing their wildcard playoff game today, but it turns out they are playing the Pittsburgh Steelers at home tomorrow (Sunday January 8) at 3:30 pm. This game will be broadcast on CBS.
When I was at my desk, I was led to do some kind of Google search about Tim Tebow. This led to more interest and more research. Then I was prompted to write my Sunday Inspiration for tomorrow and titled that "My Sports Hero Is Tim Tebow."
After doing that, I was prompted to spend 90 minutes typing all four pages of Tim Wildmon's January 2012 newsletter and posting that message on Your Daily Blessing blog.
In the process of doing that, I came across Rod Stone's YouTube video titled "The Prayer" and Janet Parshall's 60-minute documentary "Speechless…Silencing the Christians."
So what? Now what?
Tim Tebow is under terrific spiritual attack.
When Tim took over as the starting quarterback for the Denver Broncos in mid season this year, Denver went on to win 7 out of 8 games, before losing their last 3 and barely squeaking into the playoffs. This was a strong spiritual attack.
According to Seth Ross, my daughter's fiance, Tim is not well liked by the new Broncos head coach (John Fox) and general manager (John Elway).
God is asking us to intercede for Tim Tebow today and during tomorrow's football game. Will you join me?
Tim Tebow is a good athlete and a wonderful godly role model for young people. Perhaps more than anyone in professional football today, Tim Tebow is taking a strong and open stand for Jesus. His religious style is so bold, and his character so distinctive, that both are impossible to ignore.
In 2007, Tim won the Heisman Trophy for college football, the first college sophomore ever to do that. In December 2009, he was drafted by the Denver Broncos as the 25th overall pick in the 2010 NFL Draft.
On Sunday January 8, 2012 Tim will lead the Denver Broncos in a wild card game against the Pittsburgh Steelers at Mile High Stadium in Denver.
Tim Tebow – Story & Heisman Trophy Speech

Please join me in interceding for Tim Tebow and help spread the word.
Prayer Power
Heavenly Father, LORD GOD Almighty, thank You for Tim Tebow. Thank You for plucking him out of the arms of death before he was born and for giving him the gift of godly parents to raise him up in Your ways. Thank you for Tim's many successes and tremendous talent as a quarterback. Thank You for his bold stand for You. Thank You that Tim understands what a godly order of priorities are and that he manifests those. Thank You for the great role model he is to our youth. Father, I ask You to greatly encourage and inspire Tim today, tomorrow, and in the upcoming weeks. Grant him extraordinary favor. Help Tim to feel and respond to the prayers of the saints from around the world. Bless Tim as he leads the Denver Broncos tomorrow against the Pittsburgh Steelers. Grant him and his team favor that they may glorify Your name. May Your critics be silenced as Tim rises up to glorify You. We praise You Father and bless Your holy name. In Jesus name, we pray. Amen and hallelujah! Glory to GOD!
More blessings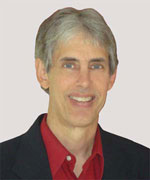 Joseph
Joseph Peck, M.D.
The Time Doctor
Empowering Dreams
Author, I Was Busy, Now I'm Not
www.empower2000.com
Connect – BE Blessed To Be A Blessing
LinkedIn: http://linkedin.com/in/thejournalguy
Facebook: http://facebook.com/thejournalguy
Twitter: http://twitter.com/thejournalguy

SHARE YOUR VICTORIES below!
It is easy, fun, and will inspire others.
There is tremendous power in a testimony. "And they overcame him (the devil) by the blood of the Lamb and by the word of their testimony." – Revelations 12:11
Caring/Sharing
Poem by Hugh Traulsen
If you dare to care, then share!
If you share, pay heed!!
God will reward every good deed!!!