Photos From TASTE OF THE MOUNTAINS Street Festival
"The faster I go, the behinder I get" – quote on coffee mug at Street Festival
The city had no need of the sun or of the moon to shine in it, for the glory of God illuminated it. The Lamb is its light. (Revelations 21:23)
In what ways are you seeing the glory of God manifested in your days?
In your community?
In what ways can you reveal the glory of God to others?
On Saturday September 1st, I went to Madison, Virginia for the fifteenth annual "TASTE OF THE MOUNTAINS" Street Festival, sponsored by the Madison Chamber of Commerce. This event has earned its reputation for uniqueness with a following of visitors that return every year. In 1999 it was named as one of the top 20 festivals in the southeastern region. Madison County, which borders Culpeper, is a very special place and is named after James Madison, father of the U.S. Constitution.
In the 20 years I've lived in Culpeper, this was the first time I had gone to this event. Why did I go? Because my wife had a tent set up marketing her fresh roasted coffee and she was helping Susan, owner of the Cameleer, one of the most successful businesses in downtown Culpeper. Julia's tent and Susan's table were set up side by side in front of "The Last Nickel," a historic home that Susan and her husband are restoring to sell their unique crafts from around the world. God blessed us with a gorgeous day on this Labor Day weekend.
Enjoy today's photos at the Link of the Day! Maybe you'll recognize someone you know, even if you don't live in Virginia. I expect you'll get a chuckle or two and be encouraged. Maybe you'll be inspired with a great idea that will bear much fruit in the marketplace. When the Holy Spirit authors a message, he's responsible for the result.
Prayer Power
Heavenly Father, thank You for the beautiful world you have created and the wonderful gift of life, both on this earth and eternally through belief in Jesus. May I "live as though today holds great promise" (quote on coffee mug at Street Festival). I will glorify the King of kings. I will glorify the LORD of Lords. I will glorify the Lamb, who is the great I AM. Hallelujah! Praise be to God, now and forever. Amen.
Link of the Day
Photos From TASTE OF THE MOUNTAINS Street Festival  [www.yourdailyblessing.com/content.cfm?id=2426]
Blessings to slow way down to appreciate the precious gift of every moment of every day!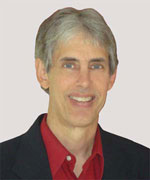 Joseph
Joseph Peck, M.D.
The Time Doctor
Empowering Dreams
Author, I Was Busy, Now I'm Not
www.empower2000.com
Connect – BE Blessed To Be A Blessing
LinkedIn: http://linkedin.com/in/thejournalguy
Facebook: http://facebook.com/thejournalguy
Twitter: http://twitter.com/thejournalguy

SHARE YOUR VICTORIES below!
It is easy, fun, and will inspire others.
There is tremendous power in a testimony. "And they overcame him (the devil) by the blood of the Lamb and by the word of their testimony." – Revelations 12:11
Caring/Sharing
Poem by Hugh Traulsen
If you dare to care, then share!
If you share, pay heed!!
God will reward every good deed!!!