Photos From My 7th Spiritual Birthday
Faith makes things possible, not easy.
But he, wanting to justify himself, said to Jesus, "And who is my neighbor?" (Luke 10:29)
Who is my neighbor? How should I respond?
Yesterday I attended all three morning worship services at the Culpeper United Methodist Church. Pastor Randy Orndorff allowed David Bean and me to support Sam Reeves and Operation Rescue Liberia during each service by sharing short testimonies of how God moved in our lives to get us involved. The Holy Spirit moved in power to inspire other people to get involved.
Around 7 AM yesterday while preparing my three minute testimony, I remembered it was my 7th spiritual birthday. Seven is my favorite number. Exactly seven years ago, on January 6, 2001, I stepped over line for Jesus. By quietly saying something as simple as "Jesus, I commit my life to you" and meaning it, the Holy Spirit took up permanent residence in me. That was the most important day of my life.
Appropriately, the scripture reading yesterday was Luke 10:25-37 which tells the story of the Good Samaritan, one of the best known and well-loved stories of the Bible. That story took place on the road leading from Jerusalem to Jericho.
While Pastor Randy was preaching his message during the first worship service, the Holy Spirit told me, "Sam is your neighbor." When I first heard Sam's story on December 18, I felt compelled to stop and help him. Now God is inviting others into what He is doing in Liberia. I envision God using Rim of Grace Ministries to bless thousands and tens of thousands of people in Liberia, who in turn will bless hundreds of thousands and even millions in Africa.
On my way home yesterday afternoon, I stopped at Food Lion to buy groceries. There God crossed my path with Jeanne Nixon. We had a long spiritually-centered conversation which Jeanne said greatly encouraged her. For the first time, I saw Jeanne as "my neighbor."
When Jeanne learned it was my 7th spiritual birthday, she recommended I buy a birthday cake along with the number 7 and 7 candles to celebrate at home. So I did that. That opened the door to celebrate this momentous occasion with my wife, son, and one of his friends in the evening.
In retrospect, God blessed me with an amazing 7th spiritual birthday. One key milestone was listening to Pastor Randy's message about the Good Samaritan three times in a single day and videotaping that. Another was the opportunity to sow sees to bless Sam and Liberia. Therefore, this week's series of messages will focus on stories of the Good Samaritan.
Prayer Power
Heavenly Father, thank You for the wonderful ways You blessed me on my 7th spiritual birthday. Help me to understand the significance of each milestone. Thank You for Pastor Randy and his timely message about the Good Samaritan. Guide me to apply that message each day of my life as I meet and learn about people in need. Bless me with a healthy balance of mercy and truth. Thank You Jesus. Amen and hallelujah!
Link of the Day
Photos from my 7th spiritual birthday – you now can rate each photo and post comments
Blessings to recognize your neighbors in need and respond in Jesus fashion!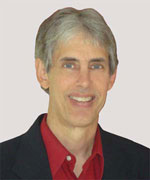 Joseph
Joseph Peck, M.D.
The Time Doctor
Empowering Dreams
Author, I Was Busy, Now I'm Not
www.empower2000.com
Connect – BE Blessed To Be A Blessing
LinkedIn: http://linkedin.com/in/thejournalguy
Facebook: http://facebook.com/thejournalguy
Twitter: http://twitter.com/thejournalguy

SHARE YOUR VICTORIES below!
It is easy, fun, and will inspire others.
There is tremendous power in a testimony. "And they overcame him (the devil) by the blood of the Lamb and by the word of their testimony." – Revelations 12:11
Caring/Sharing
Poem by Hugh Traulsen
If you dare to care, then share!
If you share, pay heed!!
God will reward every good deed!!!