Photos and Story From Culpeper Triathlon
"Christians in the marketplace are like mobile arks of the covenant. Each carries the presence of the Lord into their workplace setting." – Thank God It's Monday, by Rick Heeren
Set your mind on things above, not on things on the earth. (Colossians 3:2)
How can you take God to "work" with you each day?
On Sunday morning August 5, 2007, I chose to go to the Culpeper Sprint Triathlon to support and encourage my wife, son, and a myriad of friends. Wherever I go, I still want to intentionally take God with me and use the occasion for God's glory. In this particular case, I took lots of photos, which people love to see because they remind them of good things and inspire fresh ideas. Be sure to visit today's Link of the Day to see the triathlon photo gallery.
More than 500 triathletes competed in the third annual Culpeper Sprint Triathlon held at Mountain Run Lake Park. There are many neat stories about this triathlon.
For example, Culpeper's held its first triathlon ever in 2005, largely due to the influence of Mayor Rimeikis, who thought this would be good for our community and chose to participate himself. Last year, Culpeper's Town Manager, Brannon Godfrey, competed. This year, Brannon competed in the team triathlon with his ten year old son.
Another neat story is that the overall winner of the triathlon was a former pro triathlete until 2003. Now he's in medical school in Wisconsin. Despite his rigorous study schedule, he still won by nearly 3 minutes.
Still another story is that Peggy Allen, the outstanding coach of Culpeper High School's field hockey team, got about 50 of her girls to come out and volunteer. When I took a photo of some of those girls at their request and told them I would post the photos online, they asked where to look to find them. When I showed them my business cards for "Your Daily Blessing," they gladly took every card I had.
To learn more about this special triathlon, read the Culpeper Star Exponent newspaper article titled "Culpeper Sprint triathlon draws over 500."
[http://www.starexponent.com/servlet/Satellite?pagename=CSE%2FMGArticle%2FCSE_MGArticle&c=MGArticle&cid=1173352273629&path=!sports]
Prayer Power
Heavenly Father, thank You for the nice morning for the Culpeper triathlon Thank You for Your promise to never leave nor forsake us. Thank You for the opportunities to be lights to a hurting world. Help us to set our mind on things above, not on things on the earth. In Jesus name, we pray. Amen.
Blessings to set you mind on things above!
Link of the Day
Photos of Culpeper Sprint Triathlon on Aug 5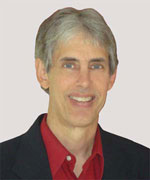 Joseph
Joseph Peck, M.D.
The Time Doctor
Empowering Dreams
Author, I Was Busy, Now I'm Not
www.empower2000.com
Connect – BE Blessed To Be A Blessing
LinkedIn: http://linkedin.com/in/thejournalguy
Facebook: http://facebook.com/thejournalguy
Twitter: http://twitter.com/thejournalguy

SHARE YOUR VICTORIES below!
It is easy, fun, and will inspire others.
There is tremendous power in a testimony. "And they overcame him (the devil) by the blood of the Lamb and by the word of their testimony." – Revelations 12:11
Caring/Sharing
Poem by Hugh Traulsen
If you dare to care, then share!
If you share, pay heed!!
God will reward every good deed!!!