Pastor Appreciation Month
The truth found in the Bible offers hope and so much more. Your dedication to God's Word is something we are grateful for. – excerpt from Pastor Poem
Every time I think of you, I give thanks to God (Philippians 1:3)
What gift can I give my pastor in October to have a lasting benefit?
What choice will I make to catapult my pastor to a new level of effectiveness?
October is National Pastor Appreciation Month. Pastors are a lot like physicians in that they have high stress jobs dealing with life and death matters (eternal life and spiritual death). A big difference, however, is their income, often a fraction of that of most physicians.
As a token of my appreciation, I can either choose to give my pastor a fish (e.g. cash, coupon for dinner) or to teach him to be a better fisherman. In my devotional on October 5, I shared about the impact that lifeforming leadership coaching has had on me.
As The Pastor's Coach, Jerry Graham's coaching specialty is helping God's shepherds be all that He has destined them to be. He coaches pastors to reach goals they've set for them selves as well as for their churches. Do they want to grow their churches numerically? Grow your congregations spiritually? Do you want to change the focus of their ministry? Are they looking to deepen their relationships with their wives, their children, or the Lord?  
Surveys show that the majority of pastors feel unappreciated, regularly battle loneliness, and have no close friends or confidants that they can share these kinds of concerns with.  The Pastor's Coach can help you successfully examine, evaluate, and deal with the difficult issues that come from daily "pouring yourself out" for others.
For just $900, Jerry will coach a pastor to help achieve his destiny. What is included in this price? Nine coaching sessions (3 per month) spread out over a 3 month period. How much of a time commitment will this be for the pastor? Probably less than six hours per month.
$900 is a lot for most people to give. So, how can I make this more affordable? Perhaps I can join with 8 other families in my church to split the fee. What other possibilities exist? What if my pastor resists or isn't interested? What can I do to better educate him about this opportunity?
How much of a difference does Jerry's coaching make? Read what some of Jerry's former clients have to say at today's Link of the Day.
Prayer Power
Heavenly Father, thank You for our pastors who lay down their lives for the sake of Your flocks. Bless and encourage them, particularly during this month of October. I pray that many people who read this message will seize this opportunity to bless their pastors with the precious gift of lifeforming leadership coaching. Thank You Jesus. Amen.
Link of the Day
Testimonies from people who have received coaching by Dr. Jerry Graham
[www.thecoachingpair.com/meet/jerry-graham-ph.d.-d.min.html]
Blessings to help your pastor catapult to a new level of effectiveness?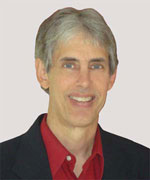 Joseph
Joseph Peck, M.D.
The Time Doctor
Empowering Dreams
Author, I Was Busy, Now I'm Not
www.empower2000.com
Connect – BE Blessed To Be A Blessing
LinkedIn: http://linkedin.com/in/thejournalguy
Facebook: http://facebook.com/thejournalguy
Twitter: http://twitter.com/thejournalguy

SHARE YOUR VICTORIES below!
It is easy, fun, and will inspire others.
There is tremendous power in a testimony. "And they overcame him (the devil) by the blood of the Lamb and by the word of their testimony." – Revelations 12:11
Caring/Sharing
Poem by Hugh Traulsen
If you dare to care, then share!
If you share, pay heed!!
God will reward every good deed!!!