Our Christmas gifts to you and your family
"The miracle of Christmas is LOVE!" – Renato Amato
The people who walked in darkness Have seen a great light; Those who dwelt in the land of the shadow of death, Upon them a light has shined. (Isaiah 9:2)
What do you want for Christmas more than anything else?
Over the course of the next few days, we will be sharing with you an assortment of stories and opportunities to bless you and your family this Christmas.
For more than 10 years, Julia (my wife) and I mailed (via snail mail) custom family Christmas cards and letters to bless our family and friends. I always felt the best way to say thank you at Christmas time to people who made a significant difference in our lives was with a personal touch.
By December 2007, our mailing list had grown to more than 800 people and completing our Christmas mailing was taking us at least 40 hours and costing about $1,000.
Last year (Dec 2008) was the first time in more than a decade that we didn't do our custom Christmas mailing. I felt we had insufficient time, money, and people resources to do that, although in retrospect that may have been an excuse.
This year God orchestrated a most unusual sequence of events to assemble what I consider our best Christmas gift ever.
What is that gift? A recording of 3 BREAKTHROUGH webinars that the Holy Spirit led Team Destiny to do during the month of December.
#WFJ: The Spiritual Triangle Between Virginia, the U.K., and Italy (Dec 5, 2009)
#WFJ: The $14,400 Miracles (Dec 12, 2009)
#WFJ: THE MIRACLE OF CHRISTMAS IS CHRIST! (Dec 19, 2009)
Altogether I estimate it took 30-40 hours of my time to do everything related to recording and publishing these 3 webinars. This year, however, the audience is the world, not just the 1000 or so people in my Christmas database. And the cost was $0.
On Nov 19, I first learned from Lynne Lee during our biweekly Coaches Mastermind Group that Bob Sims was saying November was a month of BREAKTHROUGHS.
Well, I grabbed hold of Bob's prophetic word and as a result the weekly Words From Jesus (WFJ) prayer calls were birthed on Monday Nov 23. Seven days later during my 2-way prayer journaling, the LORD instructed me to schedule the 3 breakthrough webinars on Dec 5, 12, and 19 to launch the WFJ Global Movement.
If you could go behind the scenes to see what what happened and how it happened you would be absolutely amazed. This is so HUGE.
Prayer Power
Heavenly Father, we thank You for the miracle of Christmas – Jesus and LOVE! Thank You for all the joy and love that abound during this very special season. Thank You for each person you send to read this message. May the videos and audios they are referred to bless them with Your hope and light this Christmas. In Jesus name, I pray. Amen and hallelujah!
Blessings to Experience God in Extraordinary Ways for Extraordinary Fruit this Christmas!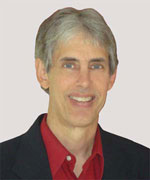 Joseph
Joseph Peck, M.D.
The Time Doctor
Empowering Dreams
Author, I Was Busy, Now I'm Not
www.empower2000.com
Connect – BE Blessed To Be A Blessing
LinkedIn: http://linkedin.com/in/thejournalguy
Facebook: http://facebook.com/thejournalguy
Twitter: http://twitter.com/thejournalguy

SHARE YOUR VICTORIES below!
It is easy, fun, and will inspire others.
There is tremendous power in a testimony. "And they overcame him (the devil) by the blood of the Lamb and by the word of their testimony." – Revelations 12:11
Caring/Sharing
Poem by Hugh Traulsen
If you dare to care, then share!
If you share, pay heed!!
God will reward every good deed!!!