"Death is more universal than life; everyone dies but not everyone lives."
not lagging in diligence, fervent in spirit, serving the Lord; (Romans 12:11)
What if you only had one month to live?
How would you make each day really matter?
What would you start, or stop doing?
Today I'm beginning a brand new 30 day series titled "One Month To Live" based on Kerry and Chris Shook's recently released book by that title. "One Month To Live empowers you to focus on being who God created you to be – passionate, fully alive, living without regrets."
Kerry and Chris founded "Fellowship of the Woodlands" near Houston, Texas with eight people in 1993. Since then, the church has grown to more than 15,000 people. Kerry's sermons are televised nationally and internationally each week, reaching millions of people with innovative and inspiring messages.
On Easter, Matt Gregory, my pastor at Soul Purpose Church (SPC), began teaching a 4 week sermon series using the materials from this book. Since I was at McLean Bible Church with the Kim family on Easter, I didn't have a chance to pick up a copy of One Month To Live until yesterday at SPC. I read the first six chapters yesterday and immediately acted on the first "Make It Last for Life" assignment below:
1) As quickly as possible, without thinking too hard or too long, make a list of five things you'd change about your life if you knew you only had a month to live. Choose at least one to begin changing today, right now.
2) Describe how you would like your life to be different at the end of reading this book. What drew you to open these pages in the first place? What's going on in your life now that has prepared you to think about who you are and why you're here.
3) Tell at last one other person — friend, family member, or co-worker — that you're reading this book. Ask that person to circle on the calendar the date for one month from today and to ask you then how your life has changed.
On Day 1 titled "Introduction — Living The Dash," the Shooks write, "If we all lived as if we had one month left on this earth, we would each spend our days differently, in ways unique to us, and yet I believe we would all experience more fulfilling lives that could leave a legacy for eternity."
Incidentally, each Tuesday, I meet with Matt for lunch and peer coaching. Matt has been and continues to be one of the top 5 mentors in my life. God has gifted Matt greatly in the area of finances and financial stewardship. he has been my top financial mentor since 2002. Choosing your closest friends carefully and nurturing those relationships is critical because "you become like your five closest friends."
Prayer Power
Heavenly Father, thank You for Matt Gregory and for using him to lead me to this incredible book. Thank You for being My Shepherd and guiding me to begin this brand new 30 day series. May you bless my readers to take their own "30 Day Challenge." I love You Jesus. You are my Rock and best Friend. Amen and Hallelujah!
Blessings of the Day
1) Discover Your Life Purpose – free Christian LIFE Coaching Cafe teleseminar at 3 pm EST on Tuesday April 21. Lynne Lee from the U.K. will be interviewing Dr. Jerry Graham. During the teleseminar, Jerry will be offering an online 6-week Destiny small group course for only $47/person for the first 15 people who sign up for the course. His charge for coaching like this is normally $900-$1,200/person. In my opinion, this may be the bargain of the decade. Even if you aren't available to attend, I recommend you register so you will receive the follow up email from Lynne.
2) Experiencing God Through Journaling Week 5 webinar at 8 pm EST on Tuesday April 21. he topic this week is "God Speaks – Part 1." Dewey McDonnell, our special guest panelist this week, played a key role in the birthing of these Experiencing God Through Journaling webinars. He has been part of the core team for Pray Culpeper since 2005. Dewey will be sharing several miraculous stories during this webinar.
3) The One Month Challenge – Kerry and Chris Snook's online resource
Blessings to life your next 30 days as if you had only one month to live!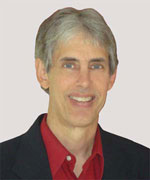 Joseph
Joseph Peck, M.D.
The Time Doctor
Empowering Dreams
Author, I Was Busy, Now I'm Not
www.empower2000.com
Connect – BE Blessed To Be A Blessing
LinkedIn: http://linkedin.com/in/thejournalguy
Facebook: http://facebook.com/thejournalguy
Twitter: http://twitter.com/thejournalguy

SHARE YOUR VICTORIES below!
It is easy, fun, and will inspire others.
There is tremendous power in a testimony. "And they overcame him (the devil) by the blood of the Lamb and by the word of their testimony." – Revelations 12:11
Caring/Sharing
Poem by Hugh Traulsen
If you dare to care, then share!
If you share, pay heed!!
God will reward every good deed!!!