No Single Thing … Has Been More Important
"Blogging is free; it doesn't matter if anyone reads it. What matters is the humility that comes from writing it. What matters is the meta-cognition of thinking aobut what you're going to say." — Seth Godin
Bind up the testimony, Seal the law among my disciples. (Isaiah 8:16)
If you knew that there was something that you could do that would take roughly a half hour a day to do it, and that doing that something would change your life forever, would you commit to do it? Explain your answer.
My heart's desire is to coach YOU to share your God stories, products, and services with the world. In the process of sharing what God has deposited in you, a dam will break allowing God's reservoir of living waters to flow through you into other people's lives. This will bring you joy, peace, and much more.
I'd like to personally invite you to participate in our live preview webinar today titled "Accelerate Your Business Or Ministry By Establishing A POWERFUL Online Presence." CLICK HERE to learn more and register.
During the live group webinar on Aug 6 for Week 6 of our UNCOMMON Internet Marketing Coaching course, Jerry pointed out an important blog post that he wrote on July 29 titled "To Blog Or Not To Blog."
In that post, Jerry referred to comments made during a large business forum by two of the greatest visionaries and thinkers of our day as they discussed the benefits of blogging and social networking.
Seth Godin said, "Blogging is free; it doesn't matter if anyone reads it. What matters is the humility that comes from writing it. What matters is the meta-cognition of thinking aobut what you're going to say."
Tom Peters, best-selling author of In Search of Excellence, said, "My first post was in August of 2004. No single thing in the last 15 years professionally has been more important in my life than blogging. It has changed my life. It has changed my perspective. It has changed my intellectual outlook. It has changed my emotional outlook."
I encourage you to take 5 more minutes out of your day to watch these two short Youtube videos below. They will open your eyes to the power of blogging and Web 2.0.
Prayer Power
Heavenly Father, thank You for the privilege to blog and use the social networks. Thank You for the tremendous doors of opportunity that open through this media. May you open the eyes of understanding of Your children to how to use Web 2.0 strategically to share their "gifts" with the world. May at least 12 people register for Jerry and my 8-week UNCOMMON Internet Marketing Coaching course. Thank You Jesus. Amen and hallelujah!
Blessings to blog with purpose!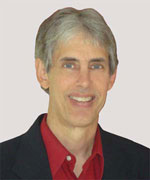 Joseph
Joseph Peck, M.D.
The Time Doctor
Empowering Dreams
Author, I Was Busy, Now I'm Not
www.empower2000.com
Connect – BE Blessed To Be A Blessing
LinkedIn: http://linkedin.com/in/thejournalguy
Facebook: http://facebook.com/thejournalguy
Twitter: http://twitter.com/thejournalguy

SHARE YOUR VICTORIES below!
It is easy, fun, and will inspire others.
There is tremendous power in a testimony. "And they overcame him (the devil) by the blood of the Lamb and by the word of their testimony." – Revelations 12:11
Caring/Sharing
Poem by Hugh Traulsen
If you dare to care, then share!
If you share, pay heed!!
God will reward every good deed!!!