My Spiritual Grandfather: Dr. Jerry Falwell
"Jesus first! This faithful servant of God will be most remembered as a beloved husband, father, grandfather, pastor, and educator." – Thomas Road Baptist Church home page
"Therefore know that the LORD your God, He is God, the faithful God who keeps covenant and mercy for a thousand generations with those who love Him and keep His commandments" (Deuteronomy 7:9)
What will be your spiritual legacy?
Today is Day #2 ("Increasing in UNITED PRAYER") of the 10 days of prayer leading up to the Global Day of Prayer on Pentecost Sunday (May 27). Be sure to visit our link [www.prayculpeper.org/content.cfm?id=2067] for the GDOP 10 Day Prayer Guide. We have posted audio prayers as well as written prayers.
For many of us, our grandparents make or have made a significant positive difference in our lives. I've had  many people tell me they were blessed because a grandparent prayed for them every day. The photo on the desktop for my home computer includes two pictures, one of each set of my grandparents on their wedding days. These pictures remind me of how God blessed me with wonderful ancestors and to be a good steward with my own family that He entrusted to me.
As many of you know, Dr. Jerry Falwell died suddenly on Tuesday May 15, 2007 at the age of 73 while at work. In 2001 I took my daughter to Thomas Roads Baptist Church in Lynchburg Virginia to hear Dr. Falwell preach and to introduce her to him afterwards. It happened to be his 50th anniversary of giving his heart to the LORD and we heard him share his personal testimony. The week after he got saved, Dr. Falwell memorized several chapters of the Book of Romans. I distinctly remember Dr. Falwell saying "Any Christian who is not rooted in the Word of God has no roots."
Dr. Falwell is my spiritual grandfather. In the 1970's he co-founded Liberty University in Lynchburg with Dr. Elmer Towns. A few years later, he and his team at Liberty University discipled Pastor Mark Jarvis, who in turn led me to a personal relationship with Jesus and discipled me afterwards. In the 1990's Mark fought through intense opposition over five years to bring American Family Radio (AFR) to Culpeper. That radio ministry played a major role in my early spiritual growth. My current pastor (Matt Gregory) and his wife both went to Liberty University and met there.
While Mark Jarvis was cutting my hair two days ago, I learned that Dan Payne, the father of Hunter who died on May 13, sent a truck driver in the 1990's to Nebraska to bring a radio tower back to Culpeper to start AFR. My wife went to Hunter's memorial service on May 17 and said there were hundreds of young people in attendance. The presiding pastor told them Hunter would want them to give their lives to Jesus.
Dr. Falwell left a huge eternal legacy that has already impacted millions of people for Jesus. Many of his spiritual children, grandchildren, and great grandchildren are now taking a stand for truth and righteousness like he modeled. A good friend of his once told me that Dr. Falwell's heartbeat was "saturation evangelism."
The funeral service for Dr. Falwell will be Tuesday May 22 at 1 PM at Thomas Road Baptist Church in Lynchburg.
Prayer Power
Most gracious, heavenly Father, thank You for the great life that Dr. Falwell lived and modeled. Thank You for the big difference he made in my life. Thank You for Thomas Road Baptist Church and Liberty University. As people recall how Dr. Falwell impacted them, may they be inspired to dream bigger dreams and to sell out to You completely. Thank You Jesus. Amen.
Link of the Day
Thomas Road Baptist Church [www.trbc.org] – "Jesus First"
Blessings to live your life intentionally to leave a great spiritual legacy!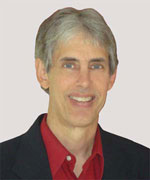 Joseph
Joseph Peck, M.D.
The Time Doctor
Empowering Dreams
Author, I Was Busy, Now I'm Not
www.empower2000.com
Connect – BE Blessed To Be A Blessing
LinkedIn: http://linkedin.com/in/thejournalguy
Facebook: http://facebook.com/thejournalguy
Twitter: http://twitter.com/thejournalguy

SHARE YOUR VICTORIES below!
It is easy, fun, and will inspire others.
There is tremendous power in a testimony. "And they overcame him (the devil) by the blood of the Lamb and by the word of their testimony." – Revelations 12:11
Caring/Sharing
Poem by Hugh Traulsen
If you dare to care, then share!
If you share, pay heed!!
God will reward every good deed!!!