My Saddest Day of the Year
"It's just a devastating tragedy – just a tragic loss for the whole community." – Virginia Morton
For all the law is fulfilled in one word, even in this: "You shall love your neighbor as yourself." (Galations 5:14)
What good will God bring out of this horrible tragedy?
 
Normally I get up around 5 am. On Saturday morning August 30, I chose to sleep in to catch up on my rest. Around 7:30 am, my wife came back to our bedroom to tell me that she had some very said news. She told me that Pastor Randy Orndorff's daughter (Kelsey) was killed in a head-on car collision the evening before. Kelsey was Randy's only daughter. He has an older son (Josh) and younger son (Jordan).
I felt devastated. Pastor Randy is a dear friend. He has been a key supporter of our Pray Culpeper team. He served as President of the Culpeper Ministerial Association for 2006 and 2007. During the past 3 years, Pastor Randy has been one of the most influential pastors positively impacting the spiritual climate of the Culpeper community.
During his interview in 2005 on my local TV show called A Life of Blessing, I remember Pastor Randy telling me "We do ministry together." He was speaking of his family – his wife and 3 children.
Josh Orndorff, Randy and Lee Anne's oldest son, went to Argentina in Nov 2006 for the annual meeting for the International Institute on Nation Transformation sponsored by Harvest Evangelism.  When he came back, he proceeded to be a catalyst to bring spiritual transformation to his high school and our region.
The fatal car accident took place around 5:50 pm on Friday at a dangerous section of Route 3. Kelsey was on her way from Culpeper to  Fredericksburg for a Christian concert featuring American Idol's sixth season cast-off Chris Sligh at Fredericksburg Christian High School.
Kelsey's car collided head-on with that of Dr. Bryon Cook, who was returning from Fredericksburg. I worked with Bryon for 12 years while serving as an anesthesiologist at Culpeper Regional Hospital. Bryon was air-lifted to UVA Medical Center where he underwent emergency surgery. He remains in critical condition at UVA.
Kelsey was scheduled to preach her very first sermon – a full-length message at all three of worship services at Culpeper United Methodist
Church on Sunday August 31. When her father asked her if she was prepared, she shared that she was going to share a message from her heart and chose not to write it down.
My wife and I attended the moving prayer vigil held at 7 pm on Sat August 30 at the Culpeper United Methodist Church. It was standing room only with more than 600 people in attendance. Tomorrow I will post photos from that and provide a link to those.
After hearing several testimonies of people who knew Kelsey well, it's clear that her legacy is one of love. She loved Jesus and expressed that love everywhere she went. She particularly had a heart to help the homeless – people Jesus told us to love, but outcasts by most of our culture.
A memorial service will be held for Kelsey Orndorff at 7 p.m. Tuesday at Culpeper United Methodist Church. A service of celebration will be held at 2 p.m. Wednesday at Riverton Methodist Church in Front Royal. Memorial contributions can be made to Culpeper United Methodist Church at 1233 Oaklawn Drive, Culpeper, Va. 22701.
 
Prayer Power
Heavenly Father, our hearts are broken over this recent tragedy, both the death of Kelsey Onrdorff and the serious injury to Dr. Bryon Cook. We cry out to You, our God of comfort and healing, to bring comfort to the families and close friends of those involved and to bring healing to Dr. Cook. We thank You that somehow, someway You will bring something great out of something so tragic. In Jesus name, we pray. Amen.
 
Link of the Day
Remembering Kelsey – Culpeper Star Exponent Article 
 
Blessings to cherish each day of your life!
UNCOMMON Opportunity
It's still not too late. If you think you might be interested in Dr. Jerry Graham's upcoming online course "UNCOMMON Coaching for Destiny" that starts at 7 pm on Tues Sept 2, please CLICK HERE.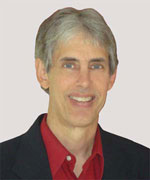 Joseph
Joseph Peck, M.D.
The Time Doctor
Empowering Dreams
Author, I Was Busy, Now I'm Not
www.empower2000.com
Connect – BE Blessed To Be A Blessing
LinkedIn: http://linkedin.com/in/thejournalguy
Facebook: http://facebook.com/thejournalguy
Twitter: http://twitter.com/thejournalguy

SHARE YOUR VICTORIES below!
It is easy, fun, and will inspire others.
There is tremendous power in a testimony. "And they overcame him (the devil) by the blood of the Lamb and by the word of their testimony." – Revelations 12:11
Caring/Sharing
Poem by Hugh Traulsen
If you dare to care, then share!
If you share, pay heed!!
God will reward every good deed!!!