When you bless the Jewish people, God will bless you!
"I will bless those who bless you, And I will curse him who curses you; And in you all the families of the earth shall be blessed." (Genesis 12:3)
How can you bless the Jewish people?
Jeff Bernstein is my first close Jewish friend. I first met him in April 2006 in Brooklyn New York when Harvest Evangelism sponsored a meeting for the Apostolic Transformation Network. It was during this meeting that the International Transformation Network (ITN) was birthed. At the conclusion of this awesome meeting, Ed Silvoso asked Jeff to pronounce the Rabinic prayer over the entire ITN. Jeff put on a prayer shawl, blew the shofar trumpet, and then let the Holy Spirit work. Wow!
I met Jeff in person just an hour or so before I left the Marriot hotel in Brooklyn. He was sitting at a table by himself when I joined him. I learned he had emergency open heart surgery to replace his mitral valve just one month earlier. Prior to that, Jeff thought his heart was fine until he went into congestive heart failure.
Jeff had been living in Kazakhstan before moving to New York City. He had some type of health insurance in March 2006, but all his medical expenses were denied by his health insurance company after they claimed he had a pre-existing illness. That meant Jeff was responsible to pay his $200,000 hospital bill, $45,000 cardiac surgeon bill, and various other doctor bills.
Jeff taught me that when I bless a Jewish person, God will bless me. While I never understood that before, I've experienced that first hand after helping Jeff with his website and daily e-prayer devotionals. My devotionals actually got started on July 1, 2006 in the process of helping Jeff start his for Gates of Zion.
Last summer Jeff and I prayed together for favor before he went to talk to his cardiac surgeon about his $45,000 bill. A few days later the cardiac surgeon wrote off the entire $45,000. We also prayed for God to help eliminate the huge debt to the hospital.
In late January 2007, Jeff called to ask for my help to train him to send out his own daily devotionals. Before that, either Tim Smith Jr or I did it for him. Jeff told me he wanted to send out an email ASAP to his supporters to share an urgent need because the hospital had agreed to lower his $200,000 bill to $30,000 if he agreed to pay off the bill promptly.
Last week Jeff called me to ask me more questions to improve the effectiveness of his devotionals. During our conversation, I learned that more than $20,000 of his reduced $30,000 hospital bill has been paid off since he sent out his email. People from all across the world have contributed.
Will you consider doing a 3 month trial to support Jeff financially? By doing so, you'll help Jeff pay off the remaining $10,000 of his medical debt and bless him to fulfill his God-given assignment of opening the eyes of Jewish people world-wide to the light of the Messiah? God will bless you. What's a reasonable starting point? Perhaps it's sowing a seed of $1/day ($30/month). If you don't see the favor of God manifest in your life by the end of that trial, then stop. Click on the Link of the Day below to bless Israel.
Prayer Power
Loving Father, thank You for blessing me with such a dear friend as Jeff Bernstein. Thank You for this private mentor you have assigned to me to teach me the importance of blessing Israel and the Jewish people. Thank You for the answers to prayer regarding Jeff's medical bills. Please provide all the finances necessary for Jeff to be completely debt free and to fulfill his huge assignment. May 2007 be a year of Jubilee for the Bernstein family, where everything they have lost is restored. To God be all the glory. In the name of Yeshua Messiah we pray. Amen.
Link of the Day
Gates of Zion – Invest in the Jewish People [http://www.gatesofzion.net/content.cfm?id=2059]
Blessings to bless the Jewish people, with your time and treasure!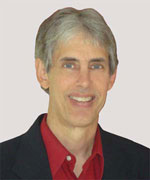 Joseph
Joseph Peck, M.D.
The Time Doctor
Empowering Dreams
Author, I Was Busy, Now I'm Not
www.empower2000.com
Connect – BE Blessed To Be A Blessing
LinkedIn: http://linkedin.com/in/thejournalguy
Facebook: http://facebook.com/thejournalguy
Twitter: http://twitter.com/thejournalguy

SHARE YOUR VICTORIES below!
It is easy, fun, and will inspire others.
There is tremendous power in a testimony. "And they overcame him (the devil) by the blood of the Lamb and by the word of their testimony." – Revelations 12:11
Caring/Sharing
Poem by Hugh Traulsen
If you dare to care, then share!
If you share, pay heed!!
God will reward every good deed!!!