A single conversation across the table with a wise man is worth a month's study of books!
"Teacher, which is the great commandment in the law?" (Matthew 22:36)
Do you have a transformational mentor in your life?
The dictionary defines a mentor as "a wise and trusted counselor and teacher." Another common definition is "a coach." Very few people achieve great success without personal mentors.
Nearly every successful person has mentors. A mentor is a shortcut to perspective, proficiency, and patience. Mentoring is a powerful form of leverage.
It's been said "When the student is ready, the master appears!" Why is this true? Because when the student is finally committed, he suddenly becomes aware of the teachers and mentors that exist all around him. Mentors are everywhere!
There are three kinds of mentors – serendipitous mentors, hands-on mentors, and hero mentors. The most common form of mentorship is serendipitous. If you are open and teachable, each person you meet can "accidentally" teach you something to advance your cause. A serendipitous mentor doesn't always need to be a person. It can literally be anything that causes you to change course in life – reading a book, losing a job, a life-threatening illness, an animal, etc.
Constantly seek out mentoring relationships. When you find yourself lacking in anything – an attitude, an awareness, a skill, a habit, a technique, or a strategy – seek a mentor to show you the shortcut.
The best kind of a mentor is a transformational mentor. Transformational learning is about empowering students to discover the answers for themselves. The main goal of transformational learning is to cause you to experience "ahas." An aha is when your awareness expands – when you "get it." The lights go on and you say to yourself "Aha!"
We live in an age of too much information and not enough transformation. Informational learning is predominant in our educational system. With this type of "learning", teachers talk while students listen, take notes, take tests, get grades, and so on. It's all about memorization and regurgitation.
Prayer Power
LORD, thank You for various mentors You have placed in my life, beginning first with my wonderful parents. Thank You for my coaching group partners who have been mentoring me for the past five years. Thank You that I have been teachable. May I always remain teachable and consider others better than myself. You say "A disciple is not above his teacher, nor a servant above his master." (Matthew 10:24) Bless me to show proper respect and loyalty to those who have invested into my life. Thank You Jesus. Amen.
Link of the Day
Transformational Leadership Coaching [www.transformationalcoaching.com]
Blessings to seek and find transformational mentors!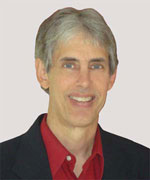 Joseph
Joseph Peck, M.D.
The Time Doctor
Empowering Dreams
Author, I Was Busy, Now I'm Not
www.empower2000.com
Connect – BE Blessed To Be A Blessing
LinkedIn: http://linkedin.com/in/thejournalguy
Facebook: http://facebook.com/thejournalguy
Twitter: http://twitter.com/thejournalguy

SHARE YOUR VICTORIES below!
It is easy, fun, and will inspire others.
There is tremendous power in a testimony. "And they overcame him (the devil) by the blood of the Lamb and by the word of their testimony." – Revelations 12:11
Caring/Sharing
Poem by Hugh Traulsen
If you dare to care, then share!
If you share, pay heed!!
God will reward every good deed!!!