Meet Kyle Unruh and K-Life
When God puts a burden in the hearts of a few, He delights to team with others to whom He has given that same calling. – K-Life website
The father of the righteous will greatly rejoice, And he who begets a wise child will delight in him. (Proverbs 23:24)
How can I help teens build positive, godly relationships that can withstand the negative peer pressure so prevalent in today's youth culture?
One of the many benefits of participating in the Lifeforming Leadership Coaching courses is getting connected to a network of leaders who are growing a lot.
In August 2007, Jerry Graham referred me to Kyle Unruh, the President of K-Life. I subsequently had three phone conversations and online meetings with Kyle. He balances a big job with a big family (6 kids). Kyle thinks outside of the box and aims high, not fearing if he fails to reach certain high goals.
Before Jerry's referral, I didn't know anything about K-Life because they don't have an active presence in Virginia. However, after learning about this organization, I began praying that K-Life would soon spread to every state in America, including Virginia.
Have you ever observed something in your child that bothers you but you can't identify what it is? When that happens, don't ignore your God-given instincts. Ask God to reveal what it is you're sensing. We are aligned with the Creator of the universe, who understands perfectly what is going on, and we need to ask Him for wisdom and revelation. [paragraph from Chapter 28 of The Power of Praying Parent]
If you have teenagers or have raised teenagers in recent years, you probably have an appreciation for the prevalence of negative peer pressure among young people today and the severe danger it represents.
K-Life is a youth ministry focused on mentoring and discipling today's teenagers. Working on a community-wide scale, K-Life networks kids from different churches (and those without a church affiliation) to build positive, godly relationships that can withstand the negative peer pressure so prevalent in today's youth culture.
As Proverbs 2:10-12 states, "When wisdom enters your heart, and knowledge is pleasant to your soul, discretion will preserve you; understanding will keep you, to deliver you from the way of evil, from the man who speaks perverse things."
Prayer Power
Heavenly Father, thank You for Kyle Unruh and K-Life. Bless Kyle and his family. Bless K-Life in the next 12 months to have its most successful year ever for Your Kingdom's sake. Bless K-Life with great favor and godly strategies to rapidly spread to all 50 states in America. May K-Life soon have a presence in Culpeper. Thank You Jesus. Amen.
Link of the Day
K-Life [www.klife.com]
Blessings to see youth in your community choose godly mentors and peers!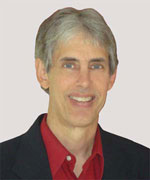 Joseph
Joseph Peck, M.D.
The Time Doctor
Empowering Dreams
Author, I Was Busy, Now I'm Not
www.empower2000.com
Connect – BE Blessed To Be A Blessing
LinkedIn: http://linkedin.com/in/thejournalguy
Facebook: http://facebook.com/thejournalguy
Twitter: http://twitter.com/thejournalguy

SHARE YOUR VICTORIES below!
It is easy, fun, and will inspire others.
There is tremendous power in a testimony. "And they overcame him (the devil) by the blood of the Lamb and by the word of their testimony." – Revelations 12:11
Caring/Sharing
Poem by Hugh Traulsen
If you dare to care, then share!
If you share, pay heed!!
God will reward every good deed!!!