"Any Christian who is not rooted in the Word of God has no roots." – Dr. Jerry Falwell
Blessed are those who keep His testimonies, Who seek Him with the whole heart! (Psalm 119:2)
Who is Jesus to you?
How well do you know Him?
What's keeping your from being a spiritual giant?
Today is Day #3 ("Being filled with THE HOLY SPIRIT") of the 10 days of prayer leading up to the Global Day of Prayer on Pentecost Sunday. Be sure to visit www.prayculpeper.org/content.cfm?id=2066 to learn more about the GDOP assembly planned for 3 PM on May 27 at Culpeper Baptist Church.
While I went to church my entire life, I didn't actually commit my life to Jesus until January 6, 2001 (Epiphany Sunday). The simple act of saying "Jesus, I commit my life to you" radically altered my life. About three weeks later, through a series of extremely unusual circumstances, I met Dr. Elmer Towns when he came to Culpeper to teach a small group of people at Open Door Baptist Church. I learned that Dr. Falwell asked him to help start Liberty University (LU) in 1971. My encounter with Dr. Towns in January 2001 was the first time I ever heard about LU. I knew very little about Dr. Falwell, including where he lived and what he had done. A few months later I visited Lynchburg with Mark Jarvis and Dr. Towns treated me to a private tour of LU and Thomas Road Baptist Church. What an amazing man of God!
I subsequently went back to Thomas Road Baptist Church and Liberty University for a variety of special events. Each time God showed me favor as He connected with more and more spiritual giants. Mark Jarvis, who is one of my closest friends, told me so many wonderful stories about Dr. Falwell, who he knew well.
Below is an excerpt about the life of Jerry Falwell. As you read Dr. Falwell's bio, notice how fast his ministry grew because he got firmly rooted in the Word of God was sold out to Jesus. Visit the Link of the Day to read the rest of this amazing bio.
At the age of 22, having just graduated from college in June of 1956, Jerry Falwell returned to his hometown of Lynchburg, Virginia and started Thomas Road Baptist Church with 35 members. The offering that first Sunday totaled $135. Falwell often says about the first collection, "we thought we had conquered the world". Today Thomas Road Church has 24,000 members and the total annual revenues of all the Jerry Falwell ministries total over $200 million.
Within weeks of founding his new church in 1956, Falwell began the Old-Time Gospel Hour, a daily local radio ministry and a weekly local television ministry. Nearly five decades later, this Old-Time Gospel Hour is now seen and heard in every American home and on every continent except Antarctica. Through the years, over three million persons have communicated to the Falwell ministries that they received Christ as Lord and Savior as a result of this radio and television ministry.  
Prayer Power
Jesus, You're the best thing that ever happened to me. Bless me with a ministry of paths, to be Jesus to whoever You put in my path. May those who read these messages acquire the fire for You. Thank You. Amen. 
Link of the Day
Meet Dr. Falwell – full biography [www.falwell.com/index.cfm?PID=13737#]
Blessings to be firmly rooted in the Word of God!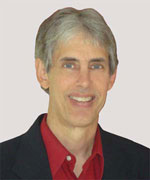 Joseph
Joseph Peck, M.D.
The Time Doctor
Empowering Dreams
Author, I Was Busy, Now I'm Not
www.empower2000.com
Connect – BE Blessed To Be A Blessing
LinkedIn: http://linkedin.com/in/thejournalguy
Facebook: http://facebook.com/thejournalguy
Twitter: http://twitter.com/thejournalguy

SHARE YOUR VICTORIES below!
It is easy, fun, and will inspire others.
There is tremendous power in a testimony. "And they overcame him (the devil) by the blood of the Lamb and by the word of their testimony." – Revelations 12:11
Caring/Sharing
Poem by Hugh Traulsen
If you dare to care, then share!
If you share, pay heed!!
God will reward every good deed!!!