The LORD is asking His children to earnestly and persistently petition Him for breakthrough and spiritual awakening in Virginia.
So Jesus answered and said, "Assuredly, I say to you, there is no one who has left house or brothers or sisters or father or mother or wife or children or lands, for My sake and the gospel's, who shall not receive a hundredfold now in this time–houses and brothers and sisters and mothers and children and lands, with persecutions–and in the age to come, eternal life." (Mark 10:29-30)
If you believed Jesus was coming back again on December 31, 2007, what would you do differently?
As mentioned in previous devotionals, I began 2007 year with a 21 day fast. I did so seeking God's direction for the year because I believed the destiny of many souls depends on what happens in Virginia during this pivotal 2007 year.
On January 1, 2007, a small group of us met in the downtown Pray Culpeper office to dedicate and anoint that place as a future 24/7 prayer center. One of the people who came was Dr. Donna Andes. She told us that Bob Griffin was coming to the East Coast because he sensed God was going to move powerfully here very soon. Donna highly recommended we try to get Bob to come to Culpeper. God then worked out the details.
On January 13, at Patti May's suggestion, I went to the Church at Northern Virginia to hear Bob Griffin speak. There I met a variety of Christian ministry leaders.
At noon on January 15, Bob Griffin came to Culpeper for the very first time to prophesy our community into its destiny. Later that evening, Bowie Curry contacted me for the very first time. In his email he stated "I received an e-mail from Sharon Jacobs encouraging me to contact you. She feels we are kindred spirits! We would love to have a contingent from Culpeper participate in … 'Awaken the Dawn' [www.awakenthedawn.net] February 15-18. January 26 will mark the beginning of 21 days of continuous night and day prayer, fasting and worship for spiritual breakthrough in our community."
In the morning on January 22, Bowie Curry called me for the very first time out-of-blue. When I told him Bob Griffin was coming back to Culpeper for his second visit an noon, Bowie chose to come. That connected our hearts. Soon after, Bowie asked for my help to revise the website for the PrayerNet of Fredericksburg. That kept us closely connected.
Tomorrow (June 25) Bowie is starting his own "daily" (3x/week) e-prayer devotionals for the PrayerNet of Fredericksburg. The purpose of these is to build strong relationships and grow his network through the transformational power of prayer.
Tomorrow' I will share Bowie's important introductory message to his network of about 120 pastors and 400+ prayer leaders. Soon we will start weekly webinars (phone conference calls and online meetings) to unite prayer leaders across Virginia. Pray Virginia is being birthed. God will have His way and Virginia will become a bright light for the world in 2007.
Prayer Power
Heavenly Father, thank you for the ways you are uniting the Body of Christ in Virginia. Thank You for Bowie Curry's leadership to make this a reality. Bless him and his family with uncommon wisdom, uncommon favor, and uncommon ideas. May Bowie's tribe increase. We ask for your help and protection to launch weekly webinars for Pray Virginia. It's in your mighty name, Jesus, that we pray and believe. Amen!
Link of the Day
What is the vision for PrayerNet of Fredericksburg? [www.prayfred.com/content.cfm?id=2001]
 
Blessings to see the Body of Christ in Virginia unite in prayer in 2007!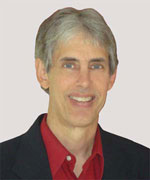 Joseph
Joseph Peck, M.D.
The Time Doctor
Empowering Dreams
Author, I Was Busy, Now I'm Not
www.empower2000.com
Connect – BE Blessed To Be A Blessing
LinkedIn: http://linkedin.com/in/thejournalguy
Facebook: http://facebook.com/thejournalguy
Twitter: http://twitter.com/thejournalguy

SHARE YOUR VICTORIES below!
It is easy, fun, and will inspire others.
There is tremendous power in a testimony. "And they overcame him (the devil) by the blood of the Lamb and by the word of their testimony." – Revelations 12:11
Caring/Sharing
Poem by Hugh Traulsen
If you dare to care, then share!
If you share, pay heed!!
God will reward every good deed!!!