Marketplace, Marriage, and Revival
The businessman's ministry in the marketplace will only advance to the extent that his marriage permits.
"Husbands, likewise, dwell with them with understanding, giving honor to the wife, as to the weaker vessel, and as being heirs together of the grace of life, that your prayers may not be hindered." (1 Peter 3:7)
When I went to Argentina in October 2005 for the Harvest Evangelism conference, I met some tremendous marketplace and pulpit ministers. However, the person who impacted me the most was Jack Serra. Jack never had an interest in being a marriage or family counselor until an angel shared the message above and the Holy Spirit downloaded the content for his book "Marketplace, Marriage, and Revival." Jack maintains that we won't see revival in our communities until we see marriages function the way God has intended from the beginning. I agree.
When Jack spoke to the audience, I noticed how he captured the hearts of men and women alike from various cultures and all walks of life. Jack has told me in the past that married couples who take his nine week marriage course titled "The MM Connection" start to see significant results in their marriages as well as the marketplace within just a few weeks.
My wife and I can both testify this is true based on our first hand experience. About two months ago, we began a new marriage LIFE group in our home using the Jack's curriculum titled "The MM Connection." God has already impacted our marriage and our ministry in the marketplace. And we're seeing Him impact the other participants as well.
This week's focus will be on "The M&M Connection." The primary goal of the Marketplace & Marriage Connection is to connect and deepen three critical relationships in your life as you go about your daily business in the marketplace: your relationship with God, your job, and your wife, if you are married.
How is your marriage?
Prayer Power
LORD, thank You for Jack Serra and His anointing to bless marriages around the world. Thank You for my marriage LIFE group. Bless each participant, their marriage, and their ministry in the marketplace. Bless our team with husbands and wives functioning in their proper roles so our prayers are not hindered. Bless the unity in our marriages and make that contagious. Thank You Jesus. Amen.
Link of the Day
The Marketplace and Marriage Connection [www.themmconnection.com]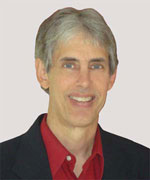 Joseph
Joseph Peck, M.D.
The Time Doctor
Empowering Dreams
Author, I Was Busy, Now I'm Not
www.empower2000.com
Connect – BE Blessed To Be A Blessing
LinkedIn: http://linkedin.com/in/thejournalguy
Facebook: http://facebook.com/thejournalguy
Twitter: http://twitter.com/thejournalguy

SHARE YOUR VICTORIES below!
It is easy, fun, and will inspire others.
There is tremendous power in a testimony. "And they overcame him (the devil) by the blood of the Lamb and by the word of their testimony." – Revelations 12:11
Caring/Sharing
Poem by Hugh Traulsen
If you dare to care, then share!
If you share, pay heed!!
God will reward every good deed!!!