"It all starts with God!" – Rick Warren, The Purpose Driven Life
May He grant you according to your heart's desire, And fulfill all your purpose. (Psalm 20:4)
What is your purpose?
Why did God create you?
How do you discover and fulfill that?
The best-selling hardback book of all-time next to the Bible is The Purpose Driven Life by Rick Warren. Clearly, many, many people are seeking meaning and direction for their lives.
I'm a member of Soul Purpose Church [www.soulpurposechurch.org]. We meet for worship every Sunday at 10:30 AM at Liberty High School in Bealeton Virginia. The name of our church is no accident.  God's assignment for us is to help people discover AND fulfill their sole purpose. This applies globally, not just locally. Knowing your purpose begins with a personal relationship with Jesus Christ.
In my devotional on April 7 titled "7 Steps to Overcoming Debt," I mentioned that Pastor Matt Gregory conducted a survey in Bealeton Virginia of the "Biggest Bullies" that people currently face. The three most popular answers were Finances, Marriage/Family, and No Purpose.
On Sunday April 20, Pastor Matt preached a message titled "No Purpose." Here are some points he made:
Lack of purpose shows up in several ways such as:
1) Depression: I'm going to hurt myself
2) Destruction: I'm going to hurt others
3) Addiction: I'm going to numb my pain
4) Apathy: I'm going to do nothing
Lack of purpose is caused by living "under the sun." This phrase is used 27 times in the Book of Ecclesiastes. Knowing the Maker of the sun is the cure for lack of purpose and helps me understand:
1) I have a unique purpose
2) My purpose is fulfilling and God wants me to find it
3) I start finding my purpose as I get to know God
What do I do as I'm "getting to know God?"
1) Follow the next step God's Word reveals
2) Write out my purpose every day – God's goal for me for each day
3) Evaluate my purpose every day – How am I advancing the Kingdom of God?
Prayer Power
Heavenly Father, I praise You as the God of purpose. It's You who has the master plan, not anyone else. Before You formed me in my mother's womb, You knew me and had my purpose in mind. I celebrate how Your Word is a lamp unto my feet. I celebrate, Holy Spirit, how You guide and direct my steps. I celebrate, Jesus, the abundant life I'm living in You and through You. Amen and hallelujah!
Link of the Day
The first seven chapters of Rick Warren's popular book, Purpose Driven Life, have now been published under the title What On Earth Am I Here For? This short reading unpacks the big questions of personal meaning and motivation, and points the way to a more purpose-filled life. For those new to the Purpose Driven Life, this is an excellent place to start.
These seven chapters are now available online by clicking HERE.
http://pddocs.purposedriven.com:8088/docs/pdl/samplechapters/woeaihf.pdf
Blessings to live on purpose with passion for your Maker!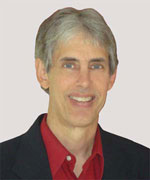 Joseph
Joseph Peck, M.D.
The Time Doctor
Empowering Dreams
Author, I Was Busy, Now I'm Not
www.empower2000.com
Connect – BE Blessed To Be A Blessing
LinkedIn: http://linkedin.com/in/thejournalguy
Facebook: http://facebook.com/thejournalguy
Twitter: http://twitter.com/thejournalguy

SHARE YOUR VICTORIES below!
It is easy, fun, and will inspire others.
There is tremendous power in a testimony. "And they overcame him (the devil) by the blood of the Lamb and by the word of their testimony." – Revelations 12:11
Caring/Sharing
Poem by Hugh Traulsen
If you dare to care, then share!
If you share, pay heed!!
God will reward every good deed!!!