Contemplative prayer is listening prayer! – Richard Foster
He who dwells in the secret place of the Most High Shall abide under the shadow of the Almighty. I will say of the LORD, "He is my refuge and my fortress; My God, in Him I will trust." (Psalm 91:1-2)
Do you make time every day to be still to listen to God so He can order your steps?
On the Be Still DVD, Richard Foster says "Contemplative prayer is listening prayer. It is attentiveness. You know how our children will talk with us and sometimes we just wish that they might listen to us. Now that's what contemplative prayer is. It's being all ears to what the Father has to say to us. Nicholas Grou said 'O divine Master, teach me this mute language which says so much.' And that's the idea. It's very simple isn't it – that we become attentive to God. God's interested in us, what we have to say. We learn to become interested in what God has to say to us."
The first four of the Ten Commandments have to do with loving God. The next six have to do with loving people. The first commandment that teaches how to love people is "Honor your father and your mother" (Exodus 20:12). I've discovered that honoring my father and mother is extremely important. Every other relationship in my life hinges on this relationship. God blesses me quickly when I honor my parents.
On the evening of December 31, my wife and I welcomed in the New Year by having dinner with my parents to honor them. Then we spent the night at their home rather than rushing back to be with good friends for New Year's Eve. It's been a long time since I brought in a New Year with my parents.
How did God bless my obedience to honor my parents to start the new year? I went to bed at 10 PM on December 31 and woke up at 4:20 AM on January 1 to use the bathroom. While lying still in bed listening for the quiet voice of the Holy Spirit, I received an instruction to save me about $25,000 in taxes for the 2006 year. Wow!
At 5:00 AM, I got up when I heard my parent's grandfather clock chime five times. Immediately I went to my Secret Place (their sunroom), got on my knees and thanked God for what He did in the prior 24 hours. Within a few minutes, I was overcome by the presence of God. I then sang two songs to God that He has given me. I asked God to give me the lyrics and tune for a new song "Be Still." He did within 15 minutes.
Wonderful blessings of family and friends continued to flow this day and week. At noon on January 1, our Pray Culpeper team formally dedicated our new 24/7 prayer room and community room in downtown Culepper. More will be shared about that tomorrow.
Prayer Power
LORD thank You for how You redeem our time when we seek You first and listen, allowing You to order our steps. Teach me this mute language of contemplative prayer which says so much. Thank You Jesus. Amen.
Link of the Day
Contemplative Prayer for Everyone [www.contemplativeprayer.net]
Blessings to be still to allow the LORD to redeem your time!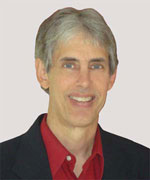 Joseph
Joseph Peck, M.D.
The Time Doctor
Empowering Dreams
Author, I Was Busy, Now I'm Not
www.empower2000.com
Connect – BE Blessed To Be A Blessing
LinkedIn: http://linkedin.com/in/thejournalguy
Facebook: http://facebook.com/thejournalguy
Twitter: http://twitter.com/thejournalguy

SHARE YOUR VICTORIES below!
It is easy, fun, and will inspire others.
There is tremendous power in a testimony. "And they overcame him (the devil) by the blood of the Lamb and by the word of their testimony." – Revelations 12:11
Caring/Sharing
Poem by Hugh Traulsen
If you dare to care, then share!
If you share, pay heed!!
God will reward every good deed!!!