Lifeforming Leadership Coaching
"The thief does not come except to steal, and to kill, and to destroy. I have come that they may have life, and that they may have it more abundantly." (John 10:10)
DO YOU AWAKEN EXCITED ABOUT EACH DAY? 
DO YOU LAUGH AS MUCH AS YOU ONCE DID?
ARE YOU HAVING AS MUCH FUN IN YOUR PERSONAL,
FAMILY, WORK AND RELATIONAL LIFE AS YOU WANT?
ARE THE DREAMS THAT WERE UNIQUELY GIVEN TO YOU COMING TRUE?
ARE YOU ABLE TO HELP OTHERS LEARN HOW TO LIVE
MORE FRUITFULLY, MORE EFFECTIVELY AND MORE ABUNDANTLY?
If you answered 'No' to any of the above questions then we invite you to attend a personal transformational coaching workshop on January 27, 2006 in Culpeper, VA to be conducted by Transformational Leadership Coaching, Inc. (TLCI).  TLCI provides world-class coaching services and training experiences that accelerates personal, family, organizational, and community transformation.   
Transformational coaching is a different kind of coaching.  It is a conversational process with a coach that takes your own agenda and helps you achieve extraordinary results that matter to you.  However, instead of just helping you achieve a goal, this coaching transforms you in the process of achieving the goal.  You will undergo a transformation of your heart, mind and soul as you sharpen your life performance in a way that will catapult you to higher levels of success in 2007.
The upcoming local personal transformational coaching workshop, which will be taught by a TLCI certified coach, will be held on January 27, 2006, from 8:30AM to 3:30PM, at Nikko's (next to the Best Western – formerly Holiday Inn).  The workshop fee is $50.00.
 
For those who enjoy the one day workshop and want to obtain further, more comprehensive transformational coaching training to maximize your personal effectiveness, and want to be able to coach others, then you may continue with a 15 week, comprehensive Accelerated Coaching Training (ACT) program. 
This ACT program, which will also be taught by TLCI certified coaches, includes a powerful curriculum of materials, 142.5 coach/coach trainer hours of input and one on one coaching. The total time of the training program is approximately 15 weeks and requires a weekly input of 2.5 to 3.25 hours by each participant.
The total fee for the ACT is $995.  However, for those that complete the January 27th workshop, TCLI will credit your $50 workshop fee towards the ACT fee, thus lowering the ACT fee to $945.  This reduced ACT fee covers the costs of an additional 8-9 weeks of weekly telephone classes and assignments with a certified coach trainer from our organization, followed by a second workshop day and subsequently 6-7 weeks of phase II telephone classes.   A summary of a typical ACT schedule is provided below (see Link of the Day).
Randy Peck
Michael Stay
Dan A Tingley Ph.D. – Director of Marketing for TLCI
Prayer Power
Father God, I praise You as the God of destiny, who established a destiny for people, cities, and nations. Fill the hearts of those who read this message with excitement about this wonderful opportunity to live the abundant life that Jesus promises. Invite them and their closest friends to come. Bless everyone who participates in the ACT workshop on January 27. Use this to raise up a Gideon army to transform Culpeper and Virginia. Thank You Jesus. Amen.
Link of the Day
Summary of a typical ACT schedule and information to register for Jan 27 workshop
[http://http://www.alifeofblessing.org/content.cfm?id=2318]
Blessings to undergo a transformation of your heart, soul, and life!
ACCELERATED COACH TRAINING SCHEDULE
PHASE 1
Week 1 – Workshop 1
Teleclass Group Sessions:
Week 2 – Active Listening and Powerful Questions/Setting Up Your Peer-Coach Relationship
Week 3 – Authentic Relationships for Transformational Coaching
Week 4 – Healthy Accountability
Week 5 – Learning the G.R.O.W. Model
Week 6 – Practicing the G.R.O.W. Model for Coaching Conversations
Week 7 – How Change Happens
Week 8 – Redefining Success and Failure
Week 9 – Setting Up a Coaching Client Relationship
PHASE 2
Week 10 – Workshop 2
Teleclass Group Sessions:
Week 11 – Three-way Coaching Appointment (trainer does coaching)
Week 12 – Three-way Coaching Appointment (trainer does coaching)
Week 13 – Three-way Coaching Appointment (peer coaching with trainer feedback)
Week 14 – Three-way Coaching Appointment (peer coaching with trainer feedback)
Week 15 – Summary and Celebration
Following the Accelerated Coach Training:
Week 16 – 18 Peers continue peer coaching without the coach trainer present
Coaching utilizes great techniques to allow you to discover yourself and improve the quality of life you enjoy. You will be enabled and equipped with tools and given assistance in discovering your vision, goals and objectives in life. Eighty five percent of the program involves helping you bring out what is inside you so that you can discover your destiny in a more complete way. Fifteen percent of the program involves giving input with regard to your life goals.
For those who may not know about TLCI or our Christian coach training organization please feel free to visit an introductory website at www.lifeformingcoaching.com.  For more information about coaching training please refer to the attached and/or feel free to contact TLCI's Director of Marketing, Mr. Dan A. Tingley, PhD. at 888-852-2234 or 757-467-1972.
To register for the January 27th workshop, please contact Randy Peck (540-547-4240, randy@randypeck.com; or Michael Stay at 540-937-7445, mstay@coreimpact.com).
We look forward to working with you as you proceed through this great new program.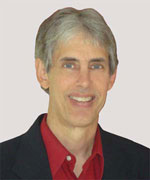 Joseph
Joseph Peck, M.D.
The Time Doctor
Empowering Dreams
Author, I Was Busy, Now I'm Not
www.empower2000.com
Connect – BE Blessed To Be A Blessing
LinkedIn: http://linkedin.com/in/thejournalguy
Facebook: http://facebook.com/thejournalguy
Twitter: http://twitter.com/thejournalguy

SHARE YOUR VICTORIES below!
It is easy, fun, and will inspire others.
There is tremendous power in a testimony. "And they overcame him (the devil) by the blood of the Lamb and by the word of their testimony." – Revelations 12:11
Caring/Sharing
Poem by Hugh Traulsen
If you dare to care, then share!
If you share, pay heed!!
God will reward every good deed!!!