Let the Consecration Begin
"From these vary shores, the Gospel shall go forth to not only this New World, but the entire world." – Rev. Robert Hunt (1607)
For I am not ashamed of the gospel of Christ, for it is the power of God to salvation for everyone who believes, for the Jew first and also for the Greek. (Romans 1:16)
How are you personally going to celebrate America's 400th Anniversary?
What is your community doing to rededicate America to God on April 29, 2007?
April 29 marks the 400th anniversary of the "First Landing" of English settlers at Cape Henry, Virginia. After three days of prayer and fasting, they erected a cross, knelt in prayer, and dedicated the New World to God and the teaching of the gospel message of Jesus Christ.
We will only have one opportunity to celebrate and commemorate the 400th anniversary of the "First Landing" of the English settlers at Cape Henry, Virginia on April 29, 1607. 
Today begins the three day Consecration Conference at Rock Church in Virginia Beach before the huge celebration and commemoration to rededicate America to God on April 29. There are major events going on in Virginia Beach April 26-29. See www.theassembly2007.org.
On Sunday afternoon, April 29, the churches of our community (Culpeper) will gather at Yowell Meadow Park at 2 p.m. to commemorate this historic event. You are invited to march with the many churches in this community as we carry a cross along Main Street to rededicate and reclaim Culpeper for Christ.
Please forward this to pastors and friends on your email list. Please also help spread the word through your church bulletins, by radio, and through other types of media.
No matter where you live in the United States, we strongly encourage you to GET INVOLVED! If you can't come to Virginia Beach, have your own local celebrations to dedicate your family, your home, and your community to God on April 29. Ask your pastor to make a public announcement about America's 400th Anniversary and to pray the prayer below during your worship service on April 29.
Prayer Power
Most gracious, heavenly Father, thank You for the rich Christian heritage of the United States of America. Thank you for the wonderful examples set by most of our founding fathers such as George Washington, who declared "It is impossible to rightly govern the world without God and the Bible." Forgive us LORD for our wickedness and for drifting so far from what made this nation great. Forgive us for being hypocrites. Forgive us for not loving our neighbors as ourselves. We ask You to rescue America from its moral and spiritual decline. Help us O God. May America unite in prayer in 2007.  We now rededicate America and Culpeper to you Father God and to your Son Jesus Christ and to the Holy Spirit, Now pour out Your spirit upon us, so we can be instruments of your love and healing, And guide us to be doers of Your Word, not just hearers. In Jesus name, we pray and give You glory. Amen!
Link of the Day
A Covenant Nation by Dale Hurd, CBN News, April 7, 2007  [http://www.cbn.com/CBNnews/132346.aspx]
Blessings to rededicate your family, your home, and your community to Jesus Christ!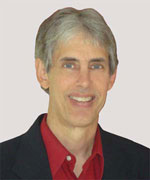 Joseph
Joseph Peck, M.D.
The Time Doctor
Empowering Dreams
Author, I Was Busy, Now I'm Not
www.empower2000.com
Connect – BE Blessed To Be A Blessing
LinkedIn: http://linkedin.com/in/thejournalguy
Facebook: http://facebook.com/thejournalguy
Twitter: http://twitter.com/thejournalguy

SHARE YOUR VICTORIES below!
It is easy, fun, and will inspire others.
There is tremendous power in a testimony. "And they overcame him (the devil) by the blood of the Lamb and by the word of their testimony." – Revelations 12:11
Caring/Sharing
Poem by Hugh Traulsen
If you dare to care, then share!
If you share, pay heed!!
God will reward every good deed!!!