"The Holy Spirit is the answer to every unspoken question." – Dr. Mike Murdock
For You, Lord, are good, and ready to forgive, And abundant in mercy to all those who call upon You. Give ear, O LORD, to my prayer; And attend to the voice of my supplications. (Psalm 86:5-6)
What area of your life do you want to be set free in?
Hello precious friend…
The very first Journaling 201 class that Dr. Jerry Graham and I hosted yesterday evening went extremely well. This morning as I reflected on that, I was blown away by what God has done. Julia and I experienced several other substantial breakthroughs yesterday besides launching the journaling course. On January 1, the Holy Spirit told both me and Virginia Morton independently that 2008 is a year of convergence. For me, I'm finding it's a year of super-convergence.
Last night before going to bed, I read Dr. Mike Murdock's monthly booklet for his prayer partners. Speaking of your self-portrait, Dr. Murdock wrote "The picture you develop of yourself is crucial to your success or failure. God wants you to see yourself as His highest creation… God, as a businessman, invested His Son for us. To me, an investment is a portrait of confidence. The price God was willing to pay reveals the worth of the product He saw."
To start my morning quiet time today, I listened to my scheduled iTunes playlist for Day #18. The very first song was "Let Freedom Ring." As I listened to that, my spirit jumped for joy recognizing that the "UNCOMMON Journaling for Destiny"course is going to set many people free in all areas of their lives (faith, family, finances, fitness, and freedom) as they learn to journal in UNCOMMON ways to hear God's voice.
Last night, Jerry and I agreed to extend the deadline to register for today's Noon EST Journaling 201 orientation class until the online meeting actually starts. My team is praying that one more person will register for this course in the next 15 minutes. If you feel so led, CLICK HERE.
Prayer Power
Yahweh, we praise as the God of freedom – the God who paid the ultimate price so that each of us can be free. Bless each of us with UNCOMMON wisdom and obedience that leads to a life of total freedom, allowing us to be effective and influential ambassadors for the King of kings. In Yeshua's name we pray. Amen and hallelujah!
Link of the Day
Personal goal setting
Blessings to let freedom ring in your life!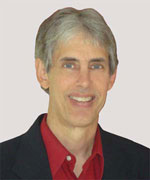 Joseph
Joseph Peck, M.D.
The Time Doctor
Empowering Dreams
Author, I Was Busy, Now I'm Not
www.empower2000.com
Connect – BE Blessed To Be A Blessing
LinkedIn: http://linkedin.com/in/thejournalguy
Facebook: http://facebook.com/thejournalguy
Twitter: http://twitter.com/thejournalguy

SHARE YOUR VICTORIES below!
It is easy, fun, and will inspire others.
There is tremendous power in a testimony. "And they overcame him (the devil) by the blood of the Lamb and by the word of their testimony." – Revelations 12:11
Caring/Sharing
Poem by Hugh Traulsen
If you dare to care, then share!
If you share, pay heed!!
God will reward every good deed!!!