Photos and Story from My Fair Lady at Woodberry
"At Woodberry, we teach boys to take time to reflect on the wonders of life."
'O Lord GOD, You have begun to show Your servant Your greatness and Your mighty hand, for what god is there in heaven or on earth who can do anything like Your works and Your mighty deeds?' (Deuteronomy 3:24)
What wonders of life are you noticing around you each day?
Late yesterday afternoon, I discovered a voice message from Peggy Walker, one of my neighbors, inviting me to go to My Fair Lady at Woodberry Forest School. Peggy told me that she and Tom Earles had gone to that musical the night before and it was outstanding. On top of that admission is free. Tonight (Feb 16) at 8 PM is the last showing for this wonderful musical. If you live nearby and are available, I highly recommend going. You can see photos from last night's performance at today's Link of the Day.
While I had heard of My Fair Lady, I wasn't familiar with the plot, nor many of the songs. The story reminded me of how God is at work in each person's life inviting them to a transformed life through Jesus Christ. By simply and sincerely inviting Jesus into your heart, the Holy Spirit takes up permanent residence within you to transforms you from the inside out. Essentially, He leads you on a journey to take you from rags to riches in a miraculous way.
Woodberry Forest School is located on historic Route 15 on the way from Culpeper to Orange Virginia, part of the "Journey Through Hallowed Ground."  This scenic and historically rich landscape is recognized as the region which holds more American history than any other swath of land in the country. It is home to significant and unique historical, cultural, scenic and natural legacies. The Journey's corridor follows US Route 15 and Route 20 on a 175-mile meandering course from Gettysburg, Pennsylvania, through Maryland, and ending in Charlottesville, Virginia.
Woodberry Forest School is one of the premier private high schools in the nation and it's located less than 20 minutes from where I live. The school is renown for reverence of sacred things, intellectual thoroughness, good sportsmanship, and its honor system. You'll learn about Woodberry in my devotional on Feb 18. Stay tuned.
Prayer Power
Heavenly Father, thank You for blessing me with the opportunity to attend this wonderful musical at Woodberry Forest School. Thank You for all the performers and cast. Bless and protect each of them and their families. Bless every person who comes to Woodberry tonight for the closing performance of My Fair Lady with a new understanding of Your goodness and greatness. Thank You Jesus. Amen.
Link of the Day
Photos from My Fair Lady
Blessings to reflect daily on the wonders of life and the goodness of God!
Multiply
To refer a friend simply send them a brief personal email along with a link to www.yourdailyblessing.com. Thank you for helping God multiply this ministry's impact!
---
A search for "greatness" using my Power Bible on CD (NKJV) yielded the following:- Ex 15:7 And in the greatness of Your excellence You have overthrown those who rose against You; You sent forth Your wrath; It consumed them like stubble.
– Ex 15:16 Fear and dread will fall on them; By the greatness of Your arm They will be as still as a stone, Till Your people pass over, O LORD, Till the people pass over Whom You have purchased.
– Nu 14:19 "Pardon the iniquity of this people, I pray, according to the greatness of Your mercy, just as You have forgiven this people, from Egypt even until now."
– De 3:24 'O Lord GOD, You have begun to show Your servant Your greatness and Your mighty hand, for what god is there in heaven or on earth who can do anything like Your works and Your mighty deeds?
– De 5:24 "And you said: 'Surely the LORD our God has shown us His glory and His greatness, and we have heard His voice from the midst of the fire. We have seen this day that God speaks with man; yet he still lives.
– De 9:26 "Therefore I prayed to the LORD, and said: 'O Lord GOD, do not destroy Your people and Your inheritance whom You have redeemed through Your greatness, whom You have brought out of Egypt with a mighty hand.
– De 11:2 "Know today that I do not speak with your children, who have not known and who have not seen the chastening of the LORD your God, His greatness and His mighty hand and His outstretched arm-
– De 32:3 For I proclaim the name of the LORD: Ascribe greatness to our God.
– 1Ch 17:19 "O LORD, for Your servant's sake, and according to Your own heart, You have done all this greatness, in making known all these great things.
– 1Ch 29:11 Yours, O LORD, is the greatness, The power and the glory, The victory and the majesty; For all that is in heaven and in earth is Yours; Yours is the kingdom, O LORD, And You are exalted as head over all.
– 2Ch 9:6 "However I did not believe their words until I came and saw with my own eyes; and indeed the half of the greatness of your wisdom was not told me. You exceed the fame of which I heard.
– Ne 13:22 And I commanded the Levites that they should cleanse themselves, and that they should go and guard the gates, to sanctify the Sabbath day. Remember me, O my God, concerning this also, and spare me according to the greatness of Your mercy!
– Es 10:2 Now all the acts of his power and his might, and the account of the greatness of Mordecai, to which the king advanced him, are they not written in the book of the chronicles of the kings of Media and Persia?
– Ps 66:3 Say to God, "How awesome are Your works! Through the greatness of Your power Your enemies shall submit themselves to You.
– Ps 71:21 You shall increase my greatness, And comfort me on every side.
– Ps 79:11 Let the groaning of the prisoner come before You; According to the greatness of Your power Preserve those who are appointed to die;
– Ps 145:3 Great is the LORD, and greatly to be praised; And His greatness is unsearchable.
– Ps 145:6 Men shall speak of the might of Your awesome acts, And I will declare Your greatness.
– Ps 150:2 Praise Him for His mighty acts; Praise Him according to His excellent greatness!
– Pr 5:23 He shall die for lack of instruction, And in the greatness of his folly he shall go astray.
– Ec 1:16 I communed with my heart, saying, "Look, I have attained greatness, and have gained more wisdom than all who were before me in Jerusalem. My heart has understood great wisdom and knowledge."
– Isa 40:26 Lift up your eyes on high, And see who has created these things, Who brings out their host by number; He calls them all by name, By the greatness of His might And the strength of His power; Not one is missing.
– Isa 63:1 Who is this who comes from Edom, With dyed garments from Bozrah, This One who is glorious in His apparel, Traveling in the greatness of His strength? -"I who speak in righteousness, mighty to save."
– Jer 13:22 And if you say in your heart, "Why have these things come upon me?" For the greatness of your iniquity Your skirts have been uncovered, Your heels made bare.
– Eze 31:2 "Son of man, say to Pharaoh king of Egypt and to his multitude: 'Whom are you like in your greatness?
– Eze 31:7 'Thus it was beautiful in greatness and in the length of its branches, Because its roots reached to abundant waters.
– Eze 31:18 'To which of the trees in Eden will you then be likened in glory and greatness? Yet you shall be brought down with the trees of Eden to the depths of the earth; you shall lie in the midst of the uncircumcised, with those slain by the sword. This is Pharaoh and all his multitude,' says the Lord GOD."
– Da 4:22 it is you, O king, who have grown and become strong; for your greatness has grown and reaches to the heavens, and your dominion to the end of the earth.
– Da 7:27 Then the kingdom and dominion, And the greatness of the kingdoms under the whole heaven, Shall be given to the people, the saints of the Most High. His kingdom is an everlasting kingdom, And all dominions shall serve and obey Him.'
– Ho 9:7 The days of punishment have come; The days of recompense have come. Israel knows! The prophet is a fool, The spiritual man is insane, Because of the greatness of your iniquity and great enmity.
– Eph 1:19 and what is the exceeding greatness of His power toward us who believe, according to the working of His mighty power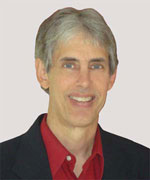 Joseph
Joseph Peck, M.D.
The Time Doctor
Empowering Dreams
Author, I Was Busy, Now I'm Not
www.empower2000.com
Connect – BE Blessed To Be A Blessing
LinkedIn: http://linkedin.com/in/thejournalguy
Facebook: http://facebook.com/thejournalguy
Twitter: http://twitter.com/thejournalguy

SHARE YOUR VICTORIES below!
It is easy, fun, and will inspire others.
There is tremendous power in a testimony. "And they overcame him (the devil) by the blood of the Lamb and by the word of their testimony." – Revelations 12:11
Caring/Sharing
Poem by Hugh Traulsen
If you dare to care, then share!
If you share, pay heed!!
God will reward every good deed!!!