"We make a living by what we get, but we make a life by what we give." – Winston Churchill
And when they had prayed, the place where they were assembled together was shaken; and they were all filled with the Holy Spirit, and they spoke the word of God with boldness. Now the multitude of those who believed were of one heart and one soul; neither did anyone say that any of the things he possessed was his own, but they had all things in common. And with great power the apostles gave witness to the resurrection of the Lord Jesus. And great grace was upon them all. Nor was there anyone among them who lacked; for all who were possessors of lands or houses sold them, and brought the proceeds of the things that were sold, and laid them at the apostles' feet; and they distributed to each as anyone had need. (Acts 4:31-35)
What is my attitude toward work and wealth?
What can I do this week to begin alleviating systemic poverty in my community? Around the world?
Today is Labor Day, a federal holiday in the U.S. that takes place on the first Monday in September. The holiday began in 1882, originating from a desire by the Central Labor Union to create a day off for the "working man". It is still celebrated mainly as a day of rest and marks the symbolic end of summer for many.
In the United States, most of us are spoiled and take what we have for granted. In general, most Americans have little sense of urgency to relieve suffering in their own communities and around the world. So on this Labor Day, let's take a look at wealth and income.
The word "wealth" is often confused with "income". These are two different terms describing two different but related things. Wealth is the items of economic value that an individual owns. Income is an inflow of items of economic value. The reason wealth needs to be differentiated from income is because an individual also has expenses, which is an outflow of items of economic value. The relation between wealth, income, and expenses is as follows: change of wealth = income – expenses. It can also be expressed as: wealth = assets – liabilities.
More than half of the world's population lives on less than $2/day. Milanovic found that the richest 25% of the world's population receives 75% of the world's income. A study by the World Institute for Development Economics Research at United Nations University reports that the richest 1% of adults alone owned 40% of global assets in the year 2000, and that the richest 10% of adults accounted for 85% of the world total. The bottom half of the world adult population owned barely 1% of global wealth.
The United States is the richest country in the world per capita. 25% of the world's wealth is in America, while less than 5% of the 6.6 billion people in the world live here. Percentage wise, 61%  of the world's population lives in Asia, 13% in Africa, 12% in Europe, 9% in Latin America and the Caribbean, 5% in North America, and 0.5% in Oceania. China and India, the only two countries to have a population greater than one billion, together possess more than a third of the world's population.
For me, the purpose of having more is to have more to give.
Prayer Power
Heavenly Father, thank You for our abundant wealth and opportunities in America. Thank You that I have never gone even one day of my life without Your provision. Thank You for the gift of Jesus in my heart, the greatest gift anyone can ever receive. When I die, may people say "He gave his all, that all might know You." Thank You Jesus. Amen.
Link of the Day
World population – from Wikipedia, the free encyclopedia [http://en.wikipedia.org/wiki/World_population]
Distribution of wealth – from Wikipedia, the free encyclopedia [http://en.wikipedia.org/wiki/Distribution_of_wealth]
Blessings to make a great life by giving greatly!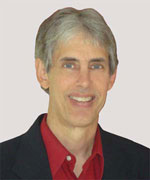 Joseph
Joseph Peck, M.D.
The Time Doctor
Empowering Dreams
Author, I Was Busy, Now I'm Not
www.empower2000.com
Connect – BE Blessed To Be A Blessing
LinkedIn: http://linkedin.com/in/thejournalguy
Facebook: http://facebook.com/thejournalguy
Twitter: http://twitter.com/thejournalguy

SHARE YOUR VICTORIES below!
It is easy, fun, and will inspire others.
There is tremendous power in a testimony. "And they overcame him (the devil) by the blood of the Lamb and by the word of their testimony." – Revelations 12:11
Caring/Sharing
Poem by Hugh Traulsen
If you dare to care, then share!
If you share, pay heed!!
God will reward every good deed!!!