Jesus' Ministry – Prisoners
"The prison industry is the fastest growing industry in the world. Yet we are sound asleep." – Mike Barber
"I was in prison and you came to Me" (Matthew 25:36b)
How important is it to the health of your community to minister effectively to inmates in your community?
What are the consequences of neglecting this responsibility?
In my devotional on May 5, I talked about feeding the hungry. Today, we'll discuss another of Jesus' core ministries – visiting those in prison.
 
As mentioned yesterday, I was in New York City for the awesome Provision Network Leadership Summit that took place on May1-3. While I heard several very accomplished speakers, I was particularly struck by the message of Mike Barber. Mike is the most effective speaker I have ever heard talk about prison ministry. Mike's humility and authenticity as he shared stories and prison statistics profoundly impacted me.
I was surprised to learn that the prison industry is the fastest growing industry in the world. Mike pointed out that very few pastors encourage their congregations to visit prisoners. Mike emphasized that unless we effectively address the prisoner issue very soon, our society is going to experience drastic and dire consequences. He showed statistics to confirm that.
Mike is a former professional football player, having played tight end for the Houston Oilers (now Tennessee Titans) and Los Angeles Rams. One day while he was still playing pro football, Mike visited a prison with one of his friends. Mike had no intention of looking at or talking to any of the inmates, but God had other plans. After making eye contact with a few inmates, Mike's heart began to change.
Now Mike has ministered to prisoners for 28 years, with the last 22 years being full-time after he retired from the NFL. Mike is extremely passionate about what he does. He has visited about 3,000 prisons around the world. Mike says that what makes his prison ministry unique and highly successful is "cell-to-cell" visits by large groups of counselors who go in two by two.
What has Culpeper been doing with its population of prisoners? Come find out on Tuesday May 13 from 10 AM – 3 PM at Culpeper Baptist Church when the Culpeper Re-Entry Program (CRP) is formally introduced to our community. The mission of CRP is to reduce the recidivism (inmates returning to jail and/or prison after being set free) rate in our area.
For over a year, a committee made up of Culpeper Human Services, Probation and Parole, Champion Learning Centers and other volunteers have been working together to assist inmates and their families, as they transition back into our community. The CRP is asking educators, business leaders, government leaders, court officials, probation officers, clergy, churches and families to join together in making Culpeper a brighter light to Virginia.
There is no fee for this forum, but registration is required by May 12. To register, send an email to mark@championlearningcenters.org or call Rev. Mark Jarvis at 540-229-1195.
Prayer Power
Heavenly Father, thank You for Mike Barber and the huge impact he has had on prisons around the world. Bless that ministry to grow and multiply in Virginia and other states. Thank You for Rev. Mark Jarvis and the Culpeper Re-Entry Program. Bless their event on May 13. May our community embrace those people who minister to prisoners. In Jesus' name, I pray. Amen.
Link of the Day
Short video of Dan Stratton interviewing Mike Barber this past weekend
Please Turn on Javascript
Blessing to have Jesus' heart for prisoners!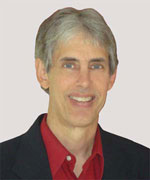 Joseph
Joseph Peck, M.D.
The Time Doctor
Empowering Dreams
Author, I Was Busy, Now I'm Not
www.empower2000.com
Connect – BE Blessed To Be A Blessing
LinkedIn: http://linkedin.com/in/thejournalguy
Facebook: http://facebook.com/thejournalguy
Twitter: http://twitter.com/thejournalguy

SHARE YOUR VICTORIES below!
It is easy, fun, and will inspire others.
There is tremendous power in a testimony. "And they overcame him (the devil) by the blood of the Lamb and by the word of their testimony." – Revelations 12:11
Caring/Sharing
Poem by Hugh Traulsen
If you dare to care, then share!
If you share, pay heed!!
God will reward every good deed!!!