"The salvation of a single soul is more important than the production or preservation of all the epics and tragedies in the world." – C. S. Lewis
 
"This (Jesus) is the 'stone which was rejected by you builders, which has become the chief cornerstone.' Nor is there salvation in any other (besides Jesus), for there is no other name under heaven given among men by which we must be saved." (Acts 4:11-12)
Who or what are you trusting in for your salvation?
What does it mean to you to serve a risen Savior?
This morning (March 4) while lying in bed resting I listened to my scheduled iTunes playlist for Day #4. This included a worship song, track #4 from the "I AM -365 Names of God" CD, Psalms 16-20, Proverbs 4, and Acts 4. God really ministered to me during this quiet time, but what stood out the most was the scripture above that there is no salvation apart from Jesus.
In the past few months, I have listened over and over again to a message called "The Answer" on my iTunes. Geraldine Shaver, a dear friend from Giles County Virginia, mailed me that CD. The humble speaker on that CD shares one of the most powerful messages about salvation I have ever heard. He quotes Billy Graham as saying that 80% of people in church pews don't know really know Jesus – they're not born again.
The majority of people who profess to be Christians merely have religion, not a relationship with the true and living God. Many Christian denominations practice traditions that confuse their people about salvation and the real Gospel message.
Recently at Soul Purpose Church, we have had several immersion baptisms. Before baptizing the people, Pastor Matt Gregory explains that an immersion baptism is a picture of the Gospel message – the death, burial, and resurrection of Jesus Christ. It's only by dying to ourselves and burying our old ways (our flesh, the world) that we can rise to new life in Jesus. The abundant Christian life that Jesus talked about begins with a moment of surrender and continues through a daily surrender – a daily dying to self.
Matt goes on to explain that baptism is merely an outward sign of an inward commitment to Jesus Christ. Being baptized won't save you any more than putting on a wedding ring will make you married.
Are you born again? How can you know? Can others tell? Are you passionate about the things of God? In John 3:3, Jesus said, "Most assuredly, I say to you, unless one is born again, he cannot see the kingdom of God."
Prayer Power
Heavenly Father, LORD Jesus, I praise You as the God of my salvation. Thank You for calling me to be a child of God and removing the veil that covered my eyes from seeing Your Kingdom. Thank You that every day I am able to experience You and see Your signature on circumstances all around me. My heart is broken over all the lost in the world, particularly those around me in my sphere of influence. I ask You to open their eyes of understanding to who You really are. May they have a power encounter with the true and living God. Thank You Jesus. Amen.
Link of the Day
C. S. Lewis: His Enduring Legacy
Blessings to know and serve the risen Savior!
UNCOMMON Opportunity
You are invited and encouraged to participate in a FREE conference call and online webinar that I am hosting today at 2:00 PM EDT titled "UNCOMMON Internet Marketing Seminar." This begins the most significant ministry outreach of my life to advance the Kingdom of God. To learn more and register, CLICK HERE.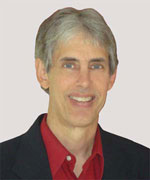 Joseph
Joseph Peck, M.D.
The Time Doctor
Empowering Dreams
Author, I Was Busy, Now I'm Not
www.empower2000.com
Connect – BE Blessed To Be A Blessing
LinkedIn: http://linkedin.com/in/thejournalguy
Facebook: http://facebook.com/thejournalguy
Twitter: http://twitter.com/thejournalguy

SHARE YOUR VICTORIES below!
It is easy, fun, and will inspire others.
There is tremendous power in a testimony. "And they overcame him (the devil) by the blood of the Lamb and by the word of their testimony." – Revelations 12:11
Caring/Sharing
Poem by Hugh Traulsen
If you dare to care, then share!
If you share, pay heed!!
God will reward every good deed!!!