Inviting the Joy of the Lord
It's only when we go deeper into the person of Jesus that we are able to receive abundant joy.
You will show me the path of life; In Your presence is fullness of joy; At Your right hand are pleasures forevermore. (Psalm 16:11)
On a scale of 1-10, how would those closest to you rate your joy level?
How do you typically handle adverse circumstances?
How is God leading you to grow in the fruit of joy?
Yesterday's devotional discussed the importance of embracing God's glory. And wouldn't you know it – God capped off my great day yesterday with the opportunity to witness with my wife the most spectacular lunar eclipse I have ever seen. The moon was big and bright and the sky was crystal clear.
A big part of embracing God's glory daily is having good daily habits. One of my favorite morning habits is lying in bed after I wake up resting, reflecting, and then  listening to my scheduled iTunes playlist. Typically, I listen to a praise song, a track from the "I AM – 365 Names of God" CD, five Psalms, a chapter from Proverbs, a chapter from the Book of Acts, and one chapter from 3 different family prayer books.
This morning on the 21st day of February, I listened to Psalms 101-105 from The Bible Experience on CD. These first four verses of Psalm 101 jumped out at me, " I will sing of mercy and justice; To You, O LORD, I will sing praises. I will behave wisely in a perfect way. Oh, when will You come to me? I will walk within my house with a perfect heart.  I will set nothing wicked before my eyes; I hate the work of those who fall away; It shall not cling to me. A perverse heart shall depart from me; I will not know wickedness."
After listening to the Bible, I listened to Chapter 21 of The Power of a Praying Parent titled "Inviting the Joy of the Lord." Here are some excerpts from what Stormie Omartian had to say:
Sadly, many young people today suffer with depression. And the worst part is that they carry it with them into adulthood. It comes and goes, putting a pall over their lives, affecting their work, upsetting their relationships, ruining their health, and even affecting how they view God.
This doesn't have to happen. No matter what kind of experiences a person has had, there is no need to live with depression or any other negative emotion. Don't allow your child to be stuck with a sad, depressed, angry, moody, or difficult personality. Pray them out of it.
It's easy to tell which people carry negative emotions inside and which ones have a spirit of joy. It's especially obvious in children, because they don't have the ability to hide their emotions the way we learn to do as adults.
Take a long look at your child. Is the common expression on his or her face one of peace, happiness, and joy? Or is it distress, frustration, dissatisfaction, anger, depression, or sadness? Does your child ever have a bad attitude for what seems to be no reason at all? Does your child ever seem down or moody and yet can't explain why? Take charge of that situation before it becomes a habit. Negative emotions are habit-forming if we don't put a stop to them by praying for our children to be overtaken by a spirit of joy.
Don't think for a moment that by praying for the joy of the Lord to fill your child you are creating a shallow person without compassion for the sufferings of others. This will never happen. The joy of the Lord is rich and deep and causes anyone who walks in it to be likewise. That's because joy doesn't have anything to do with happy circumstances; it has to do with looking into the face of God and knowing He's all we'll ever need.
I'm not saying that your child should never have a negative emotion or show emotional pain. I'm saying that negative emotions should not be a way of life. I'm saying that we should look to the Lord because "He brought forth His people with joy" (Psalm 105:43). He will bring forth our children in like manner if we ask it of Him.
Prayer Power
Heavenly Father, we praise You as the God of great joy. You are the most joyful Being in the universe and You have created us in Your likeness. Let the spirit of joy rise up in our hearts and may we know the fullness of joy that is found only in Your presence. Help us to understand that true happiness and joy are found only in You. Thank You Jesus. Amen.
Link of the Day
Abundant Joy – by Jenna Robinson, BellaOnline's Bible Basics Editor
Blessings to manifest the joy of the Lord in your life and relationships!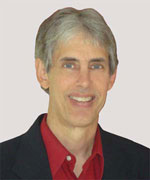 Joseph
Joseph Peck, M.D.
The Time Doctor
Empowering Dreams
Author, I Was Busy, Now I'm Not
www.empower2000.com
Connect – BE Blessed To Be A Blessing
LinkedIn: http://linkedin.com/in/thejournalguy
Facebook: http://facebook.com/thejournalguy
Twitter: http://twitter.com/thejournalguy

SHARE YOUR VICTORIES below!
It is easy, fun, and will inspire others.
There is tremendous power in a testimony. "And they overcame him (the devil) by the blood of the Lamb and by the word of their testimony." – Revelations 12:11
Caring/Sharing
Poem by Hugh Traulsen
If you dare to care, then share!
If you share, pay heed!!
God will reward every good deed!!!