Invitation to Dedication of 24/7 Prayer Room
2007 is the 400th anniversary of the birth of English-speaking America!
"Even them I will bring to My holy mountain, And make them joyful in My house of prayer. Their burnt offerings and their sacrifices will be accepted on My altar; For My house shall be called a house of prayer for all nations." (Isaiah 56:7)
What are you doing on January 1, 2007 to re-dedicate America back to God?
Dear brothers and sisters in Christ,
You are invited to join our Pray Culpeper team at Noon on Monday January 1, 2007 for a dedication ceremony of Culpeper's new downtown prayer and ministry center. This is located at 203 S. Main Street, in the basement of the building adjacent to the Culpeper Post Office.
Located in the heart of our city, this new prayer center is in a prime location by the Culpeper post office. More traffic may pass by our local post office than any other place in Culpeper besides Walmart.
God works in mysterious ways. Several people at the Dec. 18 Pray Culpeper meeting expressed an interest in meeting on January 1st to pray in the new year (400th) right.
Since the Culpeper Library is closed on January 1, God opened the door for Dewey McDonnell and I to officially dedicate more than half of our new downtown office as a prayer and ministry center. Soon we will start using one of our office rooms for "Pass the Salt" lunches for business people and another room for a 24/7 prayer center ("boiler room").
Please help spread the word!!!
Prayer Power
LORD, it's my heart's desire to see Culpeper become a city of prayer. Only You can make that happen. Only You can bring about the unity that is necessary. Bless our city! Bless our prayers! Bless the dedication of Your 24/7 prayer room at noon on January 1. Bless all those who come. Bless all the major entrances of Culpeper with Pray Culpeper billboards! To God be all glory, honor, and praise! Thank You Jesus! Amen! Praise the LORD!
Link of the Day
24/7 Prayer USA – [http://www.24-7prayer.us]
Blessings to see Culpeper become a city of prayer!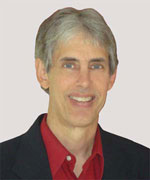 Joseph
Joseph Peck, M.D.
The Time Doctor
Empowering Dreams
Author, I Was Busy, Now I'm Not
www.empower2000.com
Connect – BE Blessed To Be A Blessing
LinkedIn: http://linkedin.com/in/thejournalguy
Facebook: http://facebook.com/thejournalguy
Twitter: http://twitter.com/thejournalguy

SHARE YOUR VICTORIES below!
It is easy, fun, and will inspire others.
There is tremendous power in a testimony. "And they overcame him (the devil) by the blood of the Lamb and by the word of their testimony." – Revelations 12:11
Caring/Sharing
Poem by Hugh Traulsen
If you dare to care, then share!
If you share, pay heed!!
God will reward every good deed!!!