Introducing the GodTube Social Network
God is sovereign – over everything!
As for you, you meant evil against me; but God meant it for good, to bring it about that many people should be kept alive, as they are today. (Genesis 50:20)
Have you checked out GodTube.com?
How will you use this online community to share God's message to you with the world?
God is sovereign – over everything. He is the Master at taking things meant for evil and turning them into good. In my devotional on November 1 titled "Uncommon Joy in Sorrow," I mentioned that God used my computer crash on October 22 to open the door for me to spend 4 hours with Ted Baehr 3 days later.
While I was chauffeuring Ted around, he talked and surfed the net using his laptop in the car. It was obvious to me that Ted has a tremendous desire to learn, grow, and empower people. He is a networker of the largest networks.
When I talked to Ted about the value in posting videos on YouTube, he showed me GodTube, the Christian answer to YouTube. It's one of the hottest sites on the Internet.  I didn't even know such a thing existed until Ted showed me.
Here are some of the things I learned from the Flash animation on the home page of GodTube.com this morning:
1) GodTube.com ranked #1 among the fastest growing websites in the U.S. at a growth of 973 percent. Do you know what you are missing?
2) God Tube is the best way to connect with other believers.
3) Pastors and churches can stream their messages LIVE all over the world.
4) God Tube is honored to support Te Christian Alliance for Orphans with Cry for the Orphans.
Prayer Power
Heavenly Father, thank You for the vision that You gave the founders of GodTube. Thank You that Your children are reclaiming the Internet, which You already redeemed 2,000 years ago with the blood of the Lamb. Show me how best to empower and network this tremendous network of believers. Thank You Jesus. Amen.
Link of the Day
GodTube [www.godtube.com]
Blessings to join the GodTube community!
Your Daily Blessing News
The Family Foundation (of Virginia) has a new blog at www.familyfoundationblog.com. Check it out before tomorrow's elections.
Not Used
• Dennis Ramey video on the home page: Have you left any olives behind? 143 orphans in the world. 0.5 million orphans in the USA
• The Christian Alliance for Orphans
• www.shareromans.com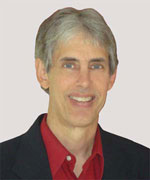 Joseph
Joseph Peck, M.D.
The Time Doctor
Empowering Dreams
Author, I Was Busy, Now I'm Not
www.empower2000.com
Connect – BE Blessed To Be A Blessing
LinkedIn: http://linkedin.com/in/thejournalguy
Facebook: http://facebook.com/thejournalguy
Twitter: http://twitter.com/thejournalguy

SHARE YOUR VICTORIES below!
It is easy, fun, and will inspire others.
There is tremendous power in a testimony. "And they overcame him (the devil) by the blood of the Lamb and by the word of their testimony." – Revelations 12:11
Caring/Sharing
Poem by Hugh Traulsen
If you dare to care, then share!
If you share, pay heed!!
God will reward every good deed!!!