Inspired by the Holy Spirit to Embark on a Project
The prophets of old speak much of Messiah!
He who dwells in the secret place of the Most High Shall abide under the shadow of the Almighty. (Psalm 91:1)
What project is the Holy Spirit inspiring you to embark on?
I am so humbled to dwell in the secret place of the Most High under the shadow of the Almighty. In the presence of God, every day is a mountain top experience for me. I don't deserve all the blessings God has bestowed on me, but I'm sure thankful for them.
God's timing is amazing. He constantly works in the background while we do His work in the foreground. On March 16 I prepared seven new devotionals. Two of those (My Dear Jewish Friend and The Most Wanted List) were intended to bless Israel through Jeff Bernstein and Gates of Zion. Then the very next day, I receive this email below and one the next day from Jeff Bernstein with God's signature all over them.
Dear Randy,
I believe I have been inspired by the Holy Spirit to embark on a project and I want to run it by you and give you the first opportunity to participate especially since it was you who inspired me to believe that indeed the internet is God's superhighway for communication.
As I may have shared with you, through prayer the Lord has given me what I believe is a real way for Christians to actually provoke Jews to jealousy and fulfill the heart cry of God for the grafting in of His people Israel into their own olive tree.  I realize that speaking in churches and sending out my e-message to 1,000 or so people will not get the job done.  BUT if I can inspire lovers of the Messiah like yourself to partner with me to do this I believe I can help equip millions of believers through-out the world. This is what I am proposing:
My e-messages will equip Christians so they for the first time will greatly affect Jewish people and by the grace and power of God inspire them to desire salvation in Yeshua by making the jealous of what they see in their Christian friend.  I am quite confident this has never taken place on any widespread level.  The potential is world changing and more!  I am asking you and will be asking first scores, hundreds and even thousands of my brothers and sisters in Messiah to use their e-mail networks to get this message out to millions.  I am convinced that as I pray and find those who love the Jewish people in the Body of Christ that there will be a multiplying effect and these equipping  e-messages will indeed change millions of Gentile believers into Jewish soul winners. The apostle Paul was willing to give up his salvation for the salvation of the Jewish people. Would people be willing to share their e-mail network to do the same? I think so.  Let me know if you will be the first to sign on.  This will turn out to be more powerful even than the book I am writing.  I want you to get on the superhighway with me for this first mile.  There is no speed limit on this highway!
Let me know ASAP.  Blessings and Shalom, Jeff
PS – I want you to read what I have written about this before you go to Israel and then use what you receive when you are there. I am convinced you will have stories of inspiration I will send throughout the world. This is going to mushroom!  I am trusting the Lord will connect me with very powerful ministries in the coming days.  No mistake that we met! Bless you, love you.
Prayer Power
Father, thank You for Jeff Bernstein and his Gates of Zion ministry. Grant Jeff the desires of his heart to multiply his email network to equip millions of Christians throughout the world to provoke Jews to jealousy to fulfill Your heart cry for the grafting in of Your people Israel into their own olive tree. In the name of Yeshua Messiah I pray. Amen.
Link of the Day
Responsibility of believers to Israel [http://www.rockofisrael.org/articles/a11.htm]
Blessings to be equipped to provoke the Jews to jealousy to know their Messiah!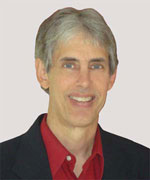 Joseph
Joseph Peck, M.D.
The Time Doctor
Empowering Dreams
Author, I Was Busy, Now I'm Not
www.empower2000.com
Connect – BE Blessed To Be A Blessing
LinkedIn: http://linkedin.com/in/thejournalguy
Facebook: http://facebook.com/thejournalguy
Twitter: http://twitter.com/thejournalguy

SHARE YOUR VICTORIES below!
It is easy, fun, and will inspire others.
There is tremendous power in a testimony. "And they overcame him (the devil) by the blood of the Lamb and by the word of their testimony." – Revelations 12:11
Caring/Sharing
Poem by Hugh Traulsen
If you dare to care, then share!
If you share, pay heed!!
God will reward every good deed!!!