"Everybody Sells… either their products or ideas." – Daniel Sitter
"For My thoughts are not your thoughts, Nor are your ways My ways," says the LORD. (Isaiah 55:8)
What ideas is the LORD placing in your mind that can lead to abundant financial fruit?
Today is a special day because it marks the 2 year anniversary of the start of Your Daily Blessing. It also marks the start of the second half of 2008. The purpose of these devotionals is to bless millions of families (including yours) to be a blessing to millions more by connecting people, ideas, and resources. God has designed me to be connector IN CHRIST.
As mentioned numerous times in the past, the Internet is God's supernatural highway of communication. In other words, when the Holy Spirit authors a message, He is responsible for the results. However, since I began using a new type of online journal in the UNCOMMON Journaling for Destiny course, I've begun experiencing a variety of new revelations and breakthroughs from INCOMING ideas off the web.
Listen!!! One idea can completely change your life! One day of favor from the LORD can be worth more than a lifetime of labor.
Early on Saturday morning June 8, the Holy Spirit prompted me to do a Google image search using the word "leverage" to design a new poster (see below). One of the first images I discovered led me to Daniel Sitter's blog called "Idea Sellers." The slogan for that is "Everybody Sells… either their products or ideas."
In his August 30, 2007 blog titled "Thwarting Your Success Nemesis," here is what Daniel states:
Each of us has an enemy, not necessarily one of a spiritual nature, but a physical being capable of  stopping us at every turn. He or she has the power and ability to thwart our very success each day, to wreak havoc on our sales plans and drain us of our motivation. This person can stop us cold and make us feel miserable in the process.
Chances are, you know this person intimately. Perhaps you already spend a great amount of time engaged in negative conversation with him or her. You may have succumbed to the energy-robbing and dream-busting power that this individual has over you. It becomes easy if you have developed a defeatist attitude. Just who is this sinister and powerful person?
Sadly, it is you. To be more specific, it is your subconscious mind, that which steers your every move. In Dr. Shad Helmstetter's [http://www.shadhelmstetter.com] great work "What to Say When You Talk to Yourself," he revealed that we are typically engaged in regular self-defeating conversation with ourselves. We doubt our capabilities. We learn to fear both success and failure. We develop an attitude that we cannot be winners so why even try. This is a sickness that must change now.
We need to be expectant. We must get up in the morning expecting the best that life has to offer. We must change our attitudes and adjust our comfort zone. We can no longer accept the status quo. Life is too short to live in such a quagmire of mediocrity or defeat.
To read and listen to the rest of this great article, visit today's Link of the Day.
Prayer Power
Heavenly Father, we praise You as the God of UNCOMMON ideas – unique ideas birthed in us through the Holy Spirit within us – ideas that no one has ever thought of before and that You know will work. Many of these are ideas intended to give us victory in the marketplace to advance the Kingdom of God. Bless each of us to recognize ideas coming from You and to act on them promptly. May we expect the best from You and seize our futures. Thank You Jesus. Amen and hallelujah!
Link of the Day
Thwarting Your Success Nemesis – Idea Seller blog by Daniel Sitter
Blessings to have your mind opened to ideas that can radically improve your life!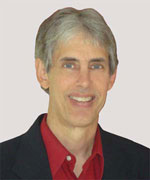 Joseph
Joseph Peck, M.D.
The Time Doctor
Empowering Dreams
Author, I Was Busy, Now I'm Not
www.empower2000.com
Connect – BE Blessed To Be A Blessing
LinkedIn: http://linkedin.com/in/thejournalguy
Facebook: http://facebook.com/thejournalguy
Twitter: http://twitter.com/thejournalguy

SHARE YOUR VICTORIES below!
It is easy, fun, and will inspire others.
There is tremendous power in a testimony. "And they overcame him (the devil) by the blood of the Lamb and by the word of their testimony." – Revelations 12:11
Caring/Sharing
Poem by Hugh Traulsen
If you dare to care, then share!
If you share, pay heed!!
God will reward every good deed!!!