Sunday Inspiration: I will persist until I succeed
This past week was extraordinary. On Friday morning Sept 5, I was inspired to send a prayer update to my intercessors sharing some of the great things that happened.
I believe an important reason for the many victories is that I am embracing the powerful prophetic words for 2014 that Phil Zaldatte shared two weeks ago during the pre-launch for The Dream Summit. This week I watched or listened to Phil's message at least 10-20 times.
Yesterday my daughter Caren came to visit. Caren flew in from Denver on Wednesday to work for a week at the headquarters for The Carlyle Group. Julia, Caren, and I had a wonderful dinner and conversation at Pancho Villas yesterday evening.
While sleeping last night I remember having several vivid dreams. This morning, I woke up highly inspired. The predominant thought in my mind was: "Be Julia's knight in shining armor. Fight for her and what's most important to her." I knew I was to begin re-reading The Greatest Salesman in the World by Og Mandino. Next to the Bible, that book had a greater impact on me than any other book in my life. And I read a lot of books.
As I began reading The Greatest Salesman in the World, many of the messages jumped out at me in more powerful ways than ever before, including this very first message inside the cover:
I will persist until I succeed.

I was not delivered into this world into defeat, nor does failure course in my veins. I am not a sheep waiting to be prodded by my shepherd. I am a lion and I refuse to talk, to walk, to sleep with the sheep.

The slaughterhouse of failure is not my destiny.

I will persist until I succeed.

From the ancient scroll marked III in The Greatest Salesman in the World.
What is so significant about this is that persistence was the #1 trait found in every one of the 500 most successful people that Napolean Hill researched in the first quarter of the 20th Century before writing his book "Think and Grow Rich." Behind every great achievement is a burning desire and belief that a big dream is possible.
Perhaps you feel like giving up on your dream. Or perhaps you feel like giving up on your spouse, or a family member, or a friend, or a client, or a prospect. Or perhaps you feel like giving up on you and life itself. I have a message for you – DON'T. Never give up! Go over, go under, go around, or go through. But never give up.
In his famous speech delivered to Harrow School on October 29, 1941 during World War II, Winston Churchill decreed, "never give in, never give in, never, never, never-in nothing, great or small, large or petty – never give in except to convictions of honour and good sense."
"Never feel shame for trying and failing for he who has never failed is he who has never tried. Failure will never overtake you if your determination to succeed is strong enough." (from Chapter 3 of The Greatest Salesman in the World)
Prayer Power
Heavenly Father, I praise You as the God of glory, the God of majesty, the God of victory. Thank You for the awesome week. Thank You for my attitude of gratitude. Thank You for never giving up on me. Teach me to "never give in" and bless me with great success that I may give glory to You. Help me to operate in a continual flow with You and in You until I accomplish the dreams and destiny You created me for. In Jesus' name, I pray. Amen and hallelujah!
Blessings to never, never, never give up on your dreams!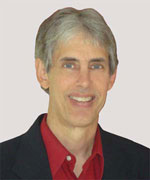 Joseph
Joseph Peck, M.D.
The Time Doctor
Empowering Dreams
Author, I Was Busy, Now I'm Not
www.empower2000.com
Connect – BE Blessed To Be A Blessing
LinkedIn: http://linkedin.com/in/thejournalguy
Facebook: http://facebook.com/thejournalguy
Twitter: http://twitter.com/thejournalguy

SHARE YOUR VICTORIES below!
It is easy, fun, and will inspire others.
There is tremendous power in a testimony. "And they overcame him (the devil) by the blood of the Lamb and by the word of their testimony." – Revelations 12:11
Caring/Sharing
Poem by Hugh Traulsen
If you dare to care, then share!
If you share, pay heed!!
God will reward every good deed!!!