I Was Broke! Now I'm Not!
If you're in financial bondage, you're in spiritual bondage too!
The rich rules over the poor, And the borrower is servant to the lender. (Proverbs 22:7)
What would you do if God suddenly blessed you $1 million in a single day? How much would you give away and to whom or what? How much would you save? How much would you invest? And how much would you spend? Have you ever tried writing all that down?
Maybe if God knew you were committed to sowing much of the money He blessed you with back into His Kingdom, He would open a really huge door of financial opportunity for you. Sound crazy? Maybe. Maybe not. God's ways are not our ways. He is counter-cultural.
Julia (my wife) and I are currently participating in an outstanding 6-week Financial LIFE Group workshop called "I was broke. Now I'm not!" This course is being led by my pastor, Matt Gregory, who has been my top financial coach and mentor over the past 8 years. Each Saturday morning, our private LIFE group meets online for a 90 webinar.
One of the questions that Matt asked each participant to answer is "What would you do with $1 million if God gave that to you in a single day?" He wanted us to write out our answer over the following week and to be very specific. Husband and wife were asked to do this separately and then compare notes.
Today at 11 am EST, I'm hosting a webinar along with Jerry to share some of the valuable principles and tips I have recently learned from Matt with you. I realize you don't have much notice. That's the way it is frequently when God reaches out to bless YOU. The question is, "Are you available?" It's not me asking – it's the Holy Spirit.
Space is limited.
Reserve your Webinar Seat Now at:
https://www2.gotomeeting.com/register/266853829
By the way, when Matt took the 5-week "UNCOMMON Journaling For Destiny" course that Jerry Graham and I led back in June 2008, Matt discovered that he has always liked numbers and God wired him that way. In January 2009, Matt began his own blog called "The Counting Pastor" after he came over as an apprentice for his first JIREH Marketing (Web 2.0) training. Shortly after he began leading two weekly financial workshops. So my wife and I are already reaping the fruit from sowing into his life.
Oh, and another thing. When I conducted a survey of my followers in mid 2008 asking for their 3 greatest life challenges out of a possible list of 20, Finances was by far the #1 challenge. Do you want some guidance with your finances? Then sign up NOW. This webinar begins in just an hour.
Prayer Power
Heavenly Father, we praise You as our Jehovah JIREH, our Provider. Like faith, you have given each of us a different measure of financial resources. With both faith and finances, you expect us to be good stewards. May you bless today's webinar to empower participants to be good stewards with their money. Thank you Jesus. Amen and hallelujah!
Blessings of the Day
1) "JIREH Marketing: I Was Broke! Now I'm Not" free webinar at 11 am EST today
https://www2.gotomeeting.com/register/266853829
2) "Experiencing God Through Journaling: Garden of the Heart Ministries" free webinar with Debra Bosacki at 8 pm EST today
https://www2.gotomeeting.com/register/503217575
Blessings to learn to be a godly steward with your finances!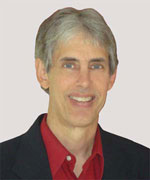 Joseph
Joseph Peck, M.D.
The Time Doctor
Empowering Dreams
Author, I Was Busy, Now I'm Not
www.empower2000.com
Connect – BE Blessed To Be A Blessing
LinkedIn: http://linkedin.com/in/thejournalguy
Facebook: http://facebook.com/thejournalguy
Twitter: http://twitter.com/thejournalguy

SHARE YOUR VICTORIES below!
It is easy, fun, and will inspire others.
There is tremendous power in a testimony. "And they overcame him (the devil) by the blood of the Lamb and by the word of their testimony." – Revelations 12:11
Caring/Sharing
Poem by Hugh Traulsen
If you dare to care, then share!
If you share, pay heed!!
God will reward every good deed!!!