"I believe the church at large has dropped the ball on ministry to those with same-sex attractions." Dennis Jernigan
'Now therefore, if you will indeed obey My voice and keep My covenant, then you shall be a special treasure to Me above all people; for all the earth is Mine. (Exodus 19:5)
What does it take to live a life of blessing?
What impact does blessing others have?
One of my favorite songs of all time is "I Bless you," written by prolific songwriter and vocalist, Dennis Jernigan. That song has been a theme song for A Life of Blessing, Your Daily Blessing, and Pray Culpeper. Last week, my web team posted this song on the home page of Your Daily Blessing to pronounce this blessing on everyone who visits. Last week, my web team posted this song on the home page Your Daily Blessing to pronounce this blessing on everyone who visits. Today my team will post that on the home page of A Life of Blessing and Pray Culpeper. To hear and receive this exceptional blessing, visit today's Link of the Day.
On July 22, 2006, I wrote a devotional titled "I Bless You." In that, I shared how I came across that song.
In October 2004, I visited the Focus on the Family headquarters in Colorado Springs for the annual National Day of Prayer (NDP) Task Force meeting. Before I left to come back home, Nancy Sharman, the State Coordinator for Virginia Chapter of the NDP, gave me a CD as a gift.
About 1-2 months later, I found the CD in my leather bag, not knowing whether it was a CD or DVD, what it had on it, or who gave it to me. The CD simply stated "I Bless You – Randy." I put the disk in my computer and discovered it was a CD with a single song called "I Bless You." Because my computer CD player happened to be set to repeat mode, I ended up listening to this song many times and wrote down the lyrics.
Since then, I have listened to the "I Bless You" song over 1,000 times. It's now included every day in my scheduled iTunes playlist. From 2005-2006, there were many mornings during my weekly 4 hour commute from Culpeper to Giles County (southwestern Virginia) when I played this song for 1-2 hours repetitively pronouncing this blessing on many home and communities in Virginia.
It's interesting that in Feb 2005 with my heart determined to see community transformation as well as bless people, God connected me Rick Heeren. His boss, Ed Silvoso, founder of Harvest Evangelism, teaches four principles of prayer evangelism based on Luke 10 – bless, fellowship, minister, proclaim. These principles of prayer evangelism along with Ed's teaching of 5 pivotal paradigm shifts for nation transformation are foundational for Pray Culpeper.
Dennis Jernigan is a husband and father who has been out of the homosexual lifestyle for over 25 years. His incredible story has been told many times. Having lived as a homosexual in his college years, Dennis was delivered from what he now describes as blatant sin. And when God delivered Dennis, He put an exclamation point at the end of the sentence. Dennis has been married to his wife, Melinda, for over 23 years now, and their nine children range in age from 23 to twin boys who are 13. But even though Dennis' story is one of freedom and forgiveness, he has, at times, been blasted by not only gay rights groups, but sometimes even by the Church.
"I believe the church at large has dropped the ball on ministry to those with same-sex attractions," says Dennis. Read more…
Prayer Power
Heavenly Father, thank You for Dennis Jernigan and his bold stand for You. Thank You for his incredible story and ministry. Thank You for the ways his song "I Bless You" have ministered to me and so many other people. Bless Dennis, his family, and his ministry with a banner year in 2008. May Dennis and I become covenant partners to advance the Kingdom of God through music and music leaders. Thank You Jesus. Amen and hallelujah!
 
Links of the Day
Your Daily Blessing – "I Bless You" song will play automatically
Blessings to pass on this blessing of amazing grace!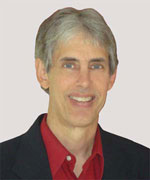 Joseph
Joseph Peck, M.D.
The Time Doctor
Empowering Dreams
Author, I Was Busy, Now I'm Not
www.empower2000.com
Connect – BE Blessed To Be A Blessing
LinkedIn: http://linkedin.com/in/thejournalguy
Facebook: http://facebook.com/thejournalguy
Twitter: http://twitter.com/thejournalguy

SHARE YOUR VICTORIES below!
It is easy, fun, and will inspire others.
There is tremendous power in a testimony. "And they overcame him (the devil) by the blood of the Lamb and by the word of their testimony." – Revelations 12:11
Caring/Sharing
Poem by Hugh Traulsen
If you dare to care, then share!
If you share, pay heed!!
God will reward every good deed!!!