Busyness is the great enemy of relationships!
Be still, and know that I am God; I will be exalted among the nations, I will be exalted in the earth! (Psalm 46:10)
Today is the 5th anniversary of 9-11. Today, people all over America will pause to remember the victims and honor the families of those who lost their lives in the horrible tragedies in New York City and at the Pentagon.
Nearly every day, I see people experiencing a different kind of 9-11 in their own personal lives – a sense of hopelessness and despair. We have "9-11 victims" of marriages breaking up, families crumbling, sexual immorality, neglected children, bitterness, unforgiveness, etc. I see people starving and drowning spiritually all around me. What is the root of the problem? Busyness!
What can you do to bless the people in your sphere of influence who are suffering terribly? Be still and know – know God! Make quiet time every day to read the Word of God. Drown out both the external and internal noise around you to know God and experience His presence. It's the presence of God that will change you and your circumstances.
This past weekend (September 8-9), I attended the Transformation North Carolina conference in Durham NC. During this conference, the Holy Spirit kept saying "Be still and know!" Yesterday afternoon when my wife was driving us from NC to Williamsburg Virginia to visit our daughter, I called Jeff Bernstein, Founder of Gates of Zion. At the end of our conversation, Jeff said a wonderful prayer for me. He prayed that I would have a deeper hunger for the Word of God. That really sank in.
Do you make time every morning to be still to know and hear God?
Prayer Power
Abba, I praise You as a the God of patience. Forgive me for the many times I have allowed myself to get too busy. Forgive me for all the people I have hurt by being too busy to listen with compassion. Forgive me for the many times I have dishonored others, including my own parents and family members, by arriving late and failing to keep my word. Forgive me for my pride in trying to do too much in my own strength. Teach me to be still. Remind me daily that I'm a human "being," not a human "doing." Thank You for Your promise that blessed is the man whose "delight is in the law of the LORD, and in His law he meditates day and night (Psalm 1:2). I love you Jesus. Amen.
Link of the Day
Hunger for the Word – by Calvin Miller [http://www.christian.com/ArticlesDetail.asp?id=2134]
Blessings for a deep hunger for the Word of God!
Your Daily Blessing News
This week's topic will be "Hunger for the Word." I had originally planned to discuss LIFE coaching, but the Holy Spirit used Jeff Bernstein's prayer to change my topic for this week's devotionals.
Other sites of interest: Bread for the World [www.bread.org]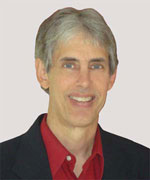 Joseph
Joseph Peck, M.D.
The Time Doctor
Empowering Dreams
Author, I Was Busy, Now I'm Not
www.empower2000.com
Connect – BE Blessed To Be A Blessing
LinkedIn: http://linkedin.com/in/thejournalguy
Facebook: http://facebook.com/thejournalguy
Twitter: http://twitter.com/thejournalguy

SHARE YOUR VICTORIES below!
It is easy, fun, and will inspire others.
There is tremendous power in a testimony. "And they overcame him (the devil) by the blood of the Lamb and by the word of their testimony." – Revelations 12:11
Caring/Sharing
Poem by Hugh Traulsen
If you dare to care, then share!
If you share, pay heed!!
God will reward every good deed!!!