Free Webinar: How To Journal To Hear God's Voice
Nothing is as important in your Christian walk than learning to hear Jesus' voice!"
"My sheep hear My voice, and I know them, and they follow Me." (John 10:27)
What impact will it have on your life when you learn to hear Jesus' voice consistently?
You are invited to participate in this week's JIREH Marketing Member webinar on Tuesday January 13 at 7 pm EST.
The topic this week is "How to Journal To Hear God's Voice." Dr. Jerry Graham and I will be the panelists.
At JIREH Marketing we combine Web 2.0 with Coaching (for support, encouragement, and accountability) and Journaling (to hear God's voice) for EXPLOSIVE KINGDOM IMPACT! Therefore, teaching on the topic of journaling is very important.
During this webinar, Jerry Graham and I will
1) Discuss Mark Virkler's 4 keys to hearing God's voice
2) Provide a practical demostration of our 2-way journaling
3) Show how we use The Journal for recording our prayers
4) Point to resouces to learn to hear God's voice
5) Answer questions members have
Space is limited.
Reserve your Webinar Seat Now at:
https://www2.gotomeeting.com/register/531003901
Feel free to invite your friends to register for this FREE webinar.
Only JIREH Marketing Members will have access to the recorded webinar.
Prayer Power
Heavenly Father, thank You for teaching me to hear Your voice consistently. May You bless each person who chooses to participate in the free webinar to learn to hear Your voice and obey. In Jesus name, I pray. Amen and hallelujah!
Blessings to learn to to hear Jesus' voice consistently!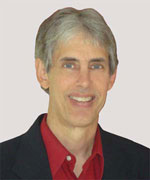 Joseph
Joseph Peck, M.D.
The Time Doctor
Empowering Dreams
Author, I Was Busy, Now I'm Not
www.empower2000.com
Connect – BE Blessed To Be A Blessing
LinkedIn: http://linkedin.com/in/thejournalguy
Facebook: http://facebook.com/thejournalguy
Twitter: http://twitter.com/thejournalguy

SHARE YOUR VICTORIES below!
It is easy, fun, and will inspire others.
There is tremendous power in a testimony. "And they overcame him (the devil) by the blood of the Lamb and by the word of their testimony." – Revelations 12:11
Caring/Sharing
Poem by Hugh Traulsen
If you dare to care, then share!
If you share, pay heed!!
God will reward every good deed!!!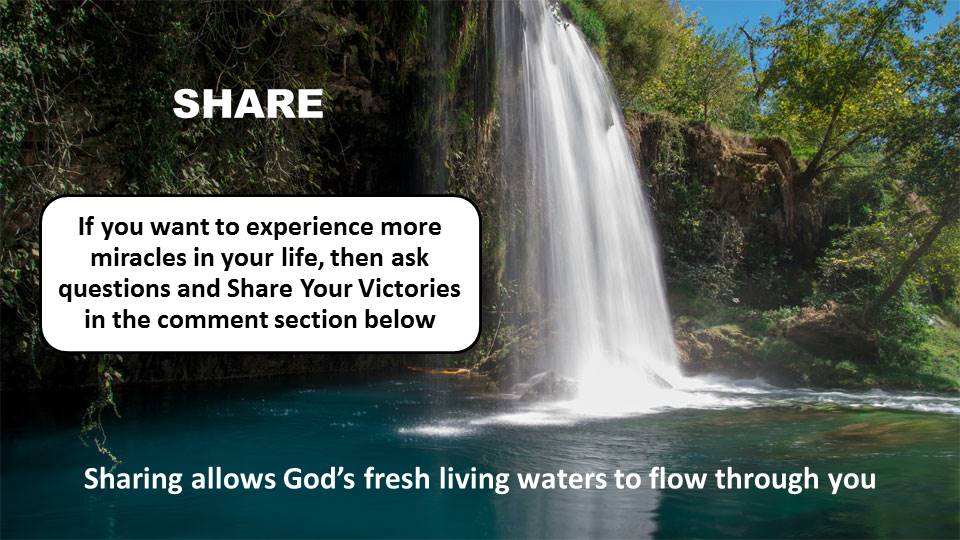 PRAISES
"Dr. Randy Peck has become an uncommon follower of an uncommon Man…the Lord Jesus Christ! Randy models our Savior by manifesting the fruit of the Holy Spirit (Gal. 5:22-23). A large part of Randy's maturity has been because he is mastering journaling. Dr. Peck's book "UNCOMMON Journaling for Breakthroughs" will mirror his heart – a heart that is seeking God's heart."
Rev. Mark Jarvis
Founder and President, Champion Learning Centers
www.championlearningcenters.org
Randy Peck is an incredible leader with a heart that reflects Christ at all times. Randy has an insatiable desire to help others through divinely inspired insight and discernment. While Randy is a client, he also is a provider of web and internet marketing services. He is a leader in social networks, blogs and journaling. I believe that Randy is the foremost journaler of all times. He inspires others through his God given ability helping others see their gifting while encouraging them to activate plans of action meeting their goals. Randy remains an accountability partner to help others soar! That's Randy, a gifted medical doctor and life coach extraordinaire!!
Ben Stewart
Founder and President, FastForward Companies
Founder and President, Inspired Wellness Coaching
www.inspiredwellnesscoaching.com
"I don't know anyone that has become a student, or master, of journaling to the level of Randy Peck. He has a passion for sharing with others, the gifts of journaling – some of those gifts include focus, organization, personal life impact and the simple yet powerful capture of life's moments and memories.
Randy has probably spent a good part of a year distilling, developing and perfecting how to best communicate, share and teach others the life transforming skill of journaling. He conducted several online webinars/seminars that gave him the opportunity to optimize the best way to share his material. In addition, he now has several testimonies of people that have benefitted from learning and applying journaling in their lives. Many are now reaping the life changing impact of this powerful habit, that Randy himself has benefitted from personally for several years."
Michael Stay
President & CEO, Core Impact, Inc.
www.coreimpact.com
There is so much to be said about the spoken word. The Bible says in the beginning God spoke and the Holy Spirit was hovering over the water to respond to the spoken word. In the same way the prophets prophesied and the Holy Spirit was there to respond to the word. Through journaling, the word is written, again the Holy Spirit is there to respond to the word. I see an incredible awakening in the spirit of people who journal. Thoughts are written and later reflections in the journal reveal how the Holy Spirit has intervened. It's amazing. It's supernatural. It's a real spirit builder. Scales begin to fall off your eyes and humbles one to desire the will of God.
Butch Mills
I met Randy right around the time that he began his faith walk with Jesus. We struck up a friendship that has lasted and grown. I may have been one of the first people to introduce Randy to journaling. Randy, though, is a voracious and quick learner. What I casually suggested as a simple tool and habit, Randy has latched onto, perfected, and used as the cornerstone of personal and spiritual growth. Today, I am learning from him in the arena of journaling and personal leadership. Randy may be the most organized, focused, productive person I know. He attributes most of his personal development and success to journaling, and as a close friend who would love to achieve half of what Randy accomplishes, I would agree: Journaling is the lead domino in his life.
Rev. Matt Gregory
Senior pastor, Soul Purpose Church
www.soulpurposechurch.org
Dr. Randy Peck's background
Founder and President of Empower 2000, Coaches 777, Webinars 777, Journal 777, Peck Webs
Practicing physician for 25 years
Certified Lifeforming Leadership Coach DESTINY Coach
Focus now is WELLNESS of leaders, businesses, and communities
One of most experienced Journalers in the world
CONNECTOR IN CHRIST – anointed by God to connect people, ideas, and resources
Dr. Jerry Graham's background
Co-Founder of JIREH Marketing, The Coaching Pair, Nutrition 777, and Wellness 777
DESTINY COACH – the most experienced one I have ever known – > 4,000 hours of paid coaching; has coached > 300 Christian leaders for Destiny
UNCOMMON Relationship Marketing (Web 2.0) authority
Adjunct Professor, Regent University, VA Beach
More than 25 years in church and para-church leadership including professional church consultant
More than 20 years successful networking entrepreneur