How to Grab Life by the Mane
"Life is made up of moments." – Mark Batterson
"Assuredly, I say to you, unless you are converted and become as little children, you will by no means enter the kingdom of heaven." (Matthew 18:3)
What if the life you really want is hidden in your biggest problem, your worst failure?
Yesterday I talked about how my God connection to GW Dameron led me to Mark Batterson's personal blog and then to the Chase the Lion website. The slogan for Chase the Lion is "How to grab life by the mane."
As I spent more time on the Chase the Lion website, I was so inspired by Mark's messages and his child-like faith that I have decided to dedicated the next week and a half of my devotionals to these topics that Mark discusses:
Defying odds
Facing fears
Overcoming adversity
Embracing uncertainty
Taking risks
Seizing opportunities
Looking foolish
In today's Flash video Link of the Day, Mark discusses "The Chasing Gene." Kids love chasing things. Something happens as we get older – we stop chasing and start settling. We stop chasing our dreams and start surrendering to our fears, our adversity, and uncertainty.
Each of us has certain childhood memories that are unforgettable. These are moments in our lives where we really come alive. A lot of times they are obscure experiences, almost like screen savers in your mind. My question for you is:
What lion do you need to chase?
What fear do you need to face?
What uncertainty do you need to embrace?
What risk do you need to take?
What opportunity do you need to seize?
God is calling us out and calling us to more than just running away from what's wrong. God is calling us to chase those God-ordained lions in our life. And when we do, there is no telling what God can do. Chase the lion!
Prayer Power
Heavenly Father, thank You for the "Chasing Gene" You have placed within each of us. Coach each of us to chase the lion – to grab life by the mane as we defy odds, face fears, overcome adversity, embrace uncertainty, take risks, seize opportunities, and sometimes look foolish in the process. Bless us to live adventurous lives manifesting child-like faith. Thank You Jesus. Amen and hallelujah!
Link of the Day
The Chasing Gene – Flash video by Mark Batterson
Blessings to grab life by the mane and manifest your chasing gene!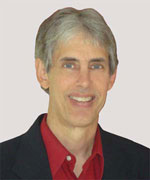 Joseph
Joseph Peck, M.D.
The Time Doctor
Empowering Dreams
Author, I Was Busy, Now I'm Not
www.empower2000.com
Connect – BE Blessed To Be A Blessing
LinkedIn: http://linkedin.com/in/thejournalguy
Facebook: http://facebook.com/thejournalguy
Twitter: http://twitter.com/thejournalguy

SHARE YOUR VICTORIES below!
It is easy, fun, and will inspire others.
There is tremendous power in a testimony. "And they overcame him (the devil) by the blood of the Lamb and by the word of their testimony." – Revelations 12:11
Caring/Sharing
Poem by Hugh Traulsen
If you dare to care, then share!
If you share, pay heed!!
God will reward every good deed!!!