A coach needs to be a change expert!
"Physician, heal yourself!" (Luke 4:23)
How do you keep people energized?
One of the distinctive differences between mentoring and coaching is that a mentor is expected to give expert advice. A mentor has been down the road before and knows the ropes. But a coach does not necessarily need to be an expert in that area. However, a coach needs to be a change expert.
One of best ways to help a client who wants to change a personal habit is to provide S.E.A. – Support, Encouragement, and Accountability. Changing a long-time behavior pattern takes a lot of energy and discipline, especially in the first three or four weeks. Having people who cheer you on and walk with you is often the difference between success and failure.
Change is a function of energy. Motivation is more important that information. The reason people fail to sustain change is that they run out of gas (energy). The coach's role is to keep the client energized.
You will not be able to affect more change in your life than you have energy to spare. The change rate depends on how much energy (and time) we can expend. Coaching provides the type of energy necessary when a client reaches a decision point in his life.
Who in your life could really encourage you and cheer you toward your goal over the long haul?
How could you leverage any support structures you already have?
Prayer Power
Heavenly Father, thank You for the people you have brought into my life who take an active interest in me and provide the S.E.A. for me to grow. Thank You for protecting me in the process. Thank You for the ACT course I am currently taking that is teaching me to be life coach. Bless those who read this message to have people in their lives to provide the energy necessary for them to grow. Thank You Jesus. You alone are worthy of our praise. Amen.
Link of the Day
International Coach Federation [http://www.coachfederation.org/ICF/]
Blessings to have coaches in your life to provide the energy necessary for you to grow!
 
Your Daily Blessing News
Some of today's information comes from the ACT training manual and some comes from conversation in the ACT course I am taking.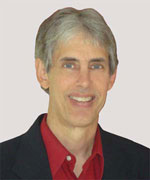 Joseph
Joseph Peck, M.D.
The Time Doctor
Empowering Dreams
Author, I Was Busy, Now I'm Not
www.empower2000.com
Connect – BE Blessed To Be A Blessing
LinkedIn: http://linkedin.com/in/thejournalguy
Facebook: http://facebook.com/thejournalguy
Twitter: http://twitter.com/thejournalguy

SHARE YOUR VICTORIES below!
It is easy, fun, and will inspire others.
There is tremendous power in a testimony. "And they overcame him (the devil) by the blood of the Lamb and by the word of their testimony." – Revelations 12:11
Caring/Sharing
Poem by Hugh Traulsen
If you dare to care, then share!
If you share, pay heed!!
God will reward every good deed!!!