This text is replaced by the Flash movie.
What are your needs?
What are your dreams?
What is your DESTINY?
"If we don't act on a good idea within 24 hours, we are less than 50% likely to ever act on it. If we haven't acted on it inside of days, then we are less than 2% likely to ever act on it." Bill Gates (Microsoft)
"Seek ye first the kingdom of God and his righteousness and all these things will be given unto you." (Matthew 6:33)
My life purpose is to be a great salesman for the Word of God. My assignment is to POWER network God's army around the world for the glory of God, primarily through the web, God's SUPERNATURAL highway of communication. That's a big assignment, takes a big team, and requires UNCOMMON revelations from the Holy Spirit. I've discovered that journaling is the key to unlock my dreams and destiny. That also applies to you. Now I'd like to COACH and teach you to journal in UNCOMMON ways to experience your own breakthroughs.
I first began daily spiritual journaling on January 1, 2002, a year after committing my life to Christ. For the first two years I journaled, I wrote in "My Utmost For His Highest" Daily Devotional Journal by Oswald Chambers. On January 1, 2004, I began online journaling after learning from Pastor Rick Warren, author of The Purpose Driven Life, that he does online journaling. I've come to discover that online journaling is journaling on steroids.
I journal a lot, perhaps more than anyone else in the world. On July 5, 2008, I received the revelation that "Journaling is writing your God story as it happens!" While I could share thousands of personal God stories with you, let me share this one.
In April 2006, I met Jeff Bernstein at the International Transformation Network meeting in New York City. At the closest of this awesome conference, Jeff was asked by Ed Silvoso to pronounce the Rabinic prayer of blessing over everyone present. Afterwards I met with Jeff personally. I learned that Jeff is a Messianic Jew and founder of Gates of Zion, a ministry with the assignment to "open the eyes of Jewish people world-wide to the light of the Messiah." I was so touched by Jeff's heart and the anointing on his life, that I offered to come alongside him to help with his Internet marketing.
As a result of helping Jeff start his own daily e-prayer devotional on July 1, 2006, I started my own that same day. Mine is called "Your Daily Blessing" and the purpose is to bless millions of families, including yours, to be a blessing to millions more. If I could only do one thing for God, it would be to send these daily devotionals to share God's love and wisdom with the world. I have seen so much fruit as a result of my daily devotionals.
What does it take to live A LIFE OF BLESSING?
Come discover by joining our FREE email list TODAY. Each day, receive a short story, prayer, and related link to bless you, your family, and friends. Over time, this will help you become more knowledgeable, concerned, and ready to partner with God's vision to save ONE BILLION SOULS.
The Internet is God's SUPERNATURAL highway of communication! It has already been redeemed. Now it needs to be reclaimed. The #1 way to grow your network and build strong relationships is through daily emails with short stories of changed lives and prayers. There is tremendous power in a testimony.
Jesus said "It is more blessed to give than to receive." It's my heart desire to spawn tens of thousands of other Kingdom minded ministries to allow the love and light of Jesus Christ to shine forth around the world. Jesus wants to be the bright morning star to people around the globe.
May the LORD richly bless you and your family for choosing to partner with our ministry!
Blessings for favor with God and man!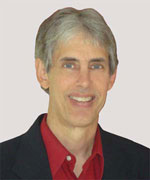 Joseph
Joseph Peck, M.D.
The Time Doctor
Empowering Dreams
Author, I Was Busy, Now I'm Not
www.empower2000.com
Connect – BE Blessed To Be A Blessing
LinkedIn: http://linkedin.com/in/thejournalguy
Facebook: http://facebook.com/thejournalguy
Twitter: http://twitter.com/thejournalguy

SHARE YOUR VICTORIES below!
It is easy, fun, and will inspire others.
There is tremendous power in a testimony. "And they overcame him (the devil) by the blood of the Lamb and by the word of their testimony." – Revelations 12:11
Caring/Sharing
Poem by Hugh Traulsen
If you dare to care, then share!
If you share, pay heed!!
God will reward every good deed!!!