History of "Amazing Grace" by Wintley Phipps
"A child with a dream is a child with a chance. And the opposite is also true. A child without a dream does not stand a chance in this world." – Wintley Phipps
'And it shall come to pass in the last days, says God, That I will pour out of My Spirit on all flesh; Your sons and your daughters shall prophesy, Your young men shall see visions, Your old men shall dream dreams.' (Acts 2:17)
What dream lies dormant in your heart?
Who can you help to dream again?
In response to yesterday's devotional titled "New Breed – Alpha and Omega", I received several inspirational replies. Robert Hartzell, cofounder of Fountains of Life, referring to my You Tube link said, "Here's another just as powerful. I cried like a baby." His link to Wintley Phipps You Tube video is extremely educational, funny, and inspirational. See today's Link of the Day.
It's interesting that during the worship service at Soul Purpose Church on Sunday Jan 13, Mike Webb shared how his LIFE group watched the movie Amazing Grace the past week. He told the story of how John Newton came to write the song "Amazing Grace." Then out-of-the-blue, I receive Robert's link. As Wintley Phipps points out, we are all connected by God's amazing grace.
Hearing pastor Wintley Phipps sing gospel music has brought tears to the eyes of presidents, celebrities, and even Mother Teresa. Now through the U.S. Dream Academy, Wintley is using the power of his voice to reach out to the children of prisoners and give them a chance to achieve their dreams.
In today's Link of the Day, Wintley shares the history of "Amazing Grace" in a powerful way. He says John Newton wrote the lyrics to the song, but the author of the hymn is unknown – probably a slave. Before John Newton became a Christian, he was the captain of a slave ship. Wintley goes on to say "Almost all Negro spirituals are written on the black notes of the piano. There are 5 black notes on the piano and those 5 notes keep recurring." Then he demonstrates. Wow!!!
Prayer Power
Heavenly Father, thank You for the gift of inspiration and divine connections. Thank You for dreams. Thank You for all the people who have sown positive thoughts, words, ideas, stories, and actions  into my life to keep my dreams alive. Thank You for Wintley Phipps and The U.S. Dream Academy that provides at-risk children with values-based tutoring, mentoring and stability. May they prosper greatly. Thank You Jesus. Amen and hallelujah!
Link of the Day
History of "Amazing Grace" by Wintley Phipps – You Tube video
Blessings to rediscover your dreams and then help others to do likewise!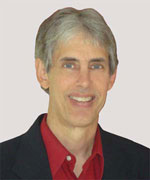 Joseph
Joseph Peck, M.D.
The Time Doctor
Empowering Dreams
Author, I Was Busy, Now I'm Not
www.empower2000.com
Connect – BE Blessed To Be A Blessing
LinkedIn: http://linkedin.com/in/thejournalguy
Facebook: http://facebook.com/thejournalguy
Twitter: http://twitter.com/thejournalguy

SHARE YOUR VICTORIES below!
It is easy, fun, and will inspire others.
There is tremendous power in a testimony. "And they overcame him (the devil) by the blood of the Lamb and by the word of their testimony." – Revelations 12:11
Caring/Sharing
Poem by Hugh Traulsen
If you dare to care, then share!
If you share, pay heed!!
God will reward every good deed!!!