Accountability gives us energy to change.
"Hypocrite! First remove the plank from your own eye, and then you will see clearly to remove the speck from your brother's eye." (Matthew 7:5)
How does healthy accountability work in a coaching relationship?
I'm currently in Week #4 of my Accelerated Coach Training (ACT) class sponsored by LifeForming Leadership Coaching. Our topic this week is "Healthy Accountability." So far, the accountability is what I appreciate most about this 15 week course. Each week I have a one hour phone conference call with a group of six people and another one hour phone conference call with two "peers."
The healthy accountability offered by the people in the ACT course is resulting in breakthroughs in several areas of my life, including my daily routine and my family.
This week's ACT topic is "Healthy Accountability." Today's message comes from notes I took listening to a message by coach trainer Tony Stoltzfus about healthy accountability on an ACT CD.
What is accountability? Accountability is the willingness to give an account for our lives and the proactive practice of actually doing it. The account is with God. He's the one we're accountable to. And the practice of doing it is what we do with people around us – in my case a coach or peer member.
Accountability is voluntarily asking someone to hold me to a goal. It's giving me energy for change. I say "I want to go here and I can't do this on my own. Help me. Give me energy. Hold me up. Stick with me. Cheer me on." And it adds a consequence. If I don't do what I set out to do, someone is going to ask me about it.
A lot of people come to this with negative images of accountability. You yourself may have had negative experiences. When accountability is used as punishment, it makes the behavior worse. However, when we hold people accountable with a healthy balance of mercy and truth, we give them a more accurate image of what God is like.
Four principles that make accountability work include:
1) A faithful partner – someone who will ask "Did you do that?"
2) A voluntary relationship
3) Clear expectations
4) Specific questions
Tomorrow I will share a specific example of how applying health accountability is quickly impacting my son.
Prayer Power
Heavenly Father, thank You for allowing me to experience healthy accountability through the ACT course. I pray this will help me be a much better steward of my time, my finances, and my relationships. Bless the Lifeforming Leadership Coaching team with uncommon ideas to exponentially multiply their impact across Virginia in 2007. Thank You Jesus. Amen.
Link of the Day
Coach 22 – "The Best in Christian Coaching Resources" [www.coach22.com]
Blessings to participate regularly in a healthy accountability relationship!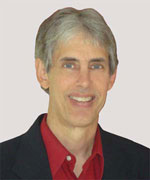 Joseph
Joseph Peck, M.D.
The Time Doctor
Empowering Dreams
Author, I Was Busy, Now I'm Not
www.empower2000.com
Connect – BE Blessed To Be A Blessing
LinkedIn: http://linkedin.com/in/thejournalguy
Facebook: http://facebook.com/thejournalguy
Twitter: http://twitter.com/thejournalguy

SHARE YOUR VICTORIES below!
It is easy, fun, and will inspire others.
There is tremendous power in a testimony. "And they overcame him (the devil) by the blood of the Lamb and by the word of their testimony." – Revelations 12:11
Caring/Sharing
Poem by Hugh Traulsen
If you dare to care, then share!
If you share, pay heed!!
God will reward every good deed!!!