"Fathers leave an indelible mark on their children and society. We must encourage, equip, and support dads as they become the true heroes of the coming generation." – Ken Canfield, Ph.D. ~ Founder, National Center for Fathering
In this manner, therefore, pray: "Our Father in heaven, hallowed be Your name." (Matthew 6:9)
How can you best reach out to bless the fatherless?
This morning when I woke up, I lay in bed for 20-30 minutes thanking God for what he did just in the past day and allowing godly thoughts and ideas to flow through my mind. Then when I got up, I immediately went to my desk to type a few notes before I forgot those thoughts and ideas.
In front of my computer monitor was a gift from my daughter. It was wrapped in a paper bag and said "Happy Father's Day, Dad! Love Caren." On the front was a Superman sticker. And inside was a photo of Caren and me when our family visited her in Florence Italy in the Spring of 2006 while she was doing her study abroad.
Immediately I was overwhelmed by the goodness of God. The touching photo Caren chose to share was one of just her ("my favorite daughter" and only daughter) and me in my favorite country. I've always considered Italy my second home because I grew up there from ages 1-5. My parents hired a live-in nanny (Rosa) while they lived in Verona Italy and she became my second mom.
The Holy Spirit prompted me to take some photos of Caren's gift and to make the topic of today's devotional "Happy Father's Day!"
Be blessed by visiting today's Link of the Day.  See highlights of our family trip to Italy. Hear an excellent Father's Day message by Pastor Lon Solomon. Find an outstanding link to the National Center for Fathering!
Prayer Power
Happy Father's Day, heavenly Father. Thank You for the divine and eternal privilege to call You Father, for it is only Your children who can truly call You by that name. Thank You for choosing to adopt me as Your child before the foundations of the world. Thank You for being the best Father anyone could ever have. Thank You for Your promise that You will never leave me, nor forsake me. I love You dearly. May I leave a legacy You are proud of. It's in Your precious name, Jesus, the name above all other names, that I humbly pray this prayer. Amen! Praise the LORD!
Link of the Day
Photos from family trip to Italy in 2006 [www.yourdailyblessing.com/content.cfm?id=2349]
Blessings to all the fathers who are reading this message today!
Blessings to be a godly father!
Blessings to those of you who never knew the love of an earthly father!
Blessings to know the love of the heavenly Father!
Blessings to all the orphans in this world!
Blessings to see a spirit of adoption poured out on our nation!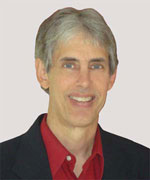 Joseph
Joseph Peck, M.D.
The Time Doctor
Empowering Dreams
Author, I Was Busy, Now I'm Not
www.empower2000.com
Connect – BE Blessed To Be A Blessing
LinkedIn: http://linkedin.com/in/thejournalguy
Facebook: http://facebook.com/thejournalguy
Twitter: http://twitter.com/thejournalguy

SHARE YOUR VICTORIES below!
It is easy, fun, and will inspire others.
There is tremendous power in a testimony. "And they overcame him (the devil) by the blood of the Lamb and by the word of their testimony." – Revelations 12:11
Caring/Sharing
Poem by Hugh Traulsen
If you dare to care, then share!
If you share, pay heed!!
God will reward every good deed!!!