Great Awakening Evangelism Meetings – Wash DC
From: WASHRPT@aol.com
Sent: Fri, 19 Dec 2008 8:35 am
Subject: GREAT AWAKENING EVANGELISM MEETINGS – WASH DC
Dear Pastors and Leaders,
You are cordially invited to attend the Dr. Rodney Howard-Browne pre-crusade Great Awakening Tour Power Evangelism event that will be conducted by part of his team January 15th – 17th, 2009. The Great Awakening Tour Power Evangelism is designed to empower and encourage the body of Christ with the Word of God to be a witness for Jesus Christ.
In Baltimore, Maryland, 1195 individuals were trained and we saw 20,658 decisions for Jesus Christ. In Phoenix, Arizona, 2630 harvesters were trained and 46,541 individuals made decisions for Jesus Christ. In December 2008, The Great Awakening Tour was in West Palm Beach, Florida and trained 895 men, women and children how to effectively share Christ with others. As a result, over 31,600 precious people called upon the name of the Lord.
Come be a part of this Power Evangelism event and watch what God will do through you and through your church. Following the Power Evangelism class, the Great Awakening Tour team will take the class out into the highways and byways to compel the lost and dying to come to Jesus.
The following events are free and open to all.
Pre-Crusade Power Evangelism class info January 15th – 17th, 2009
January 15th, Thursday, 10am & 7.00pm,
January 16th, Friday, 10am & 7.00pm,
January 17th, Saturday, 10am
Location:
Word of Life
21641 Beaumeade Circle Suite 319
Ashburn, VA 20147
RSVP: Lyndie McCauley at 703-340-8238 Or Patty May at 703-250-2503, or 703-568-6006
Great Awakening Tour info
Great Awakening Tour Washington D.C.
Speaker: Dr. Rodney Howard-Browne
Venue: TBA
September 4 -11 2009
Pre-register for free at www.revival.com
Rachael Larson
Great Awakening Tour
813-546-6690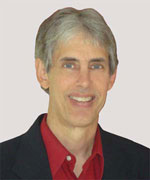 Joseph
Joseph Peck, M.D.
The Time Doctor
Empowering Dreams
Author, I Was Busy, Now I'm Not
www.empower2000.com
Connect – BE Blessed To Be A Blessing
LinkedIn: http://linkedin.com/in/thejournalguy
Facebook: http://facebook.com/thejournalguy
Twitter: http://twitter.com/thejournalguy

SHARE YOUR VICTORIES below!
It is easy, fun, and will inspire others.
There is tremendous power in a testimony. "And they overcame him (the devil) by the blood of the Lamb and by the word of their testimony." – Revelations 12:11
Caring/Sharing
Poem by Hugh Traulsen
If you dare to care, then share!
If you share, pay heed!!
God will reward every good deed!!!